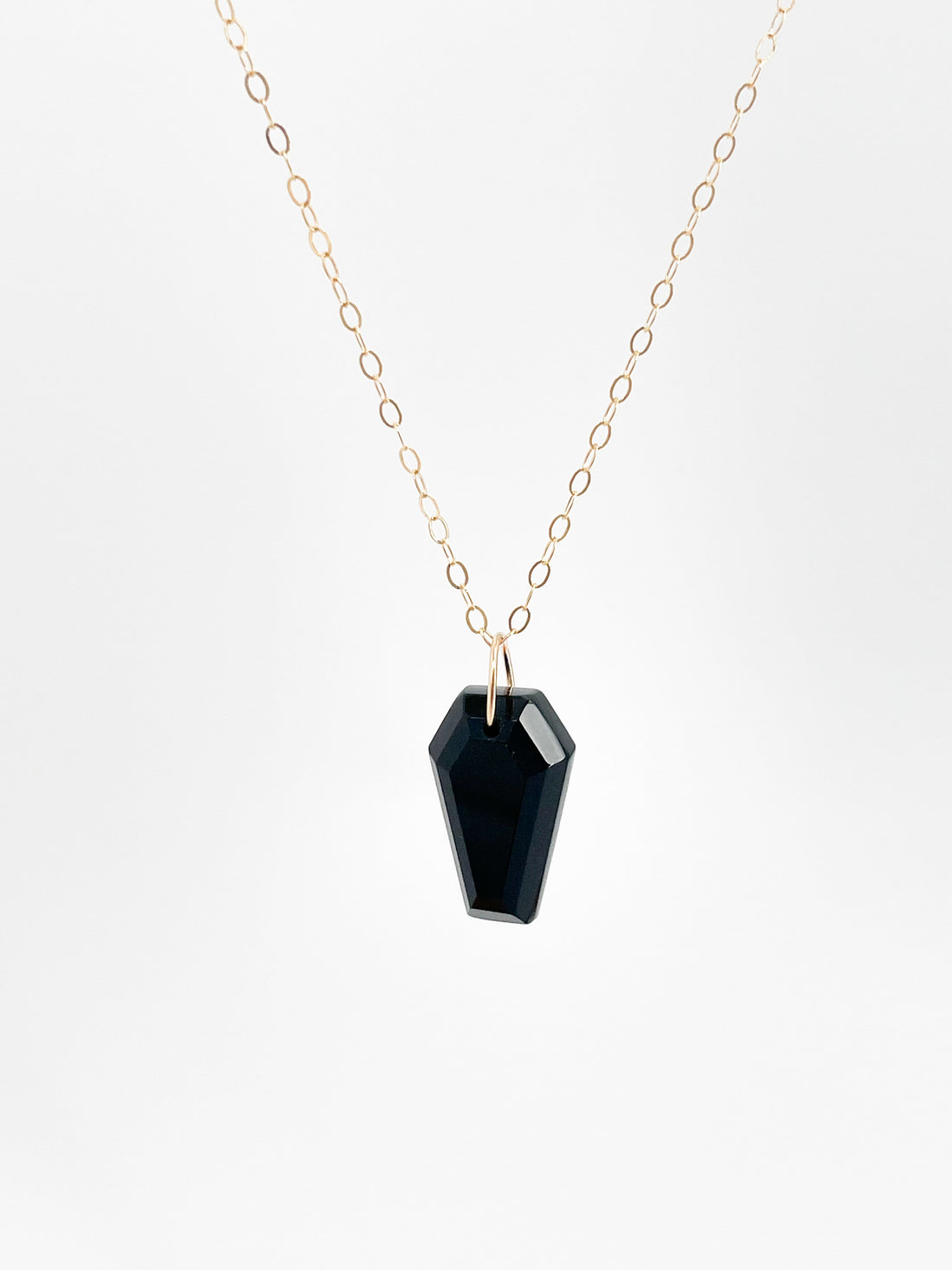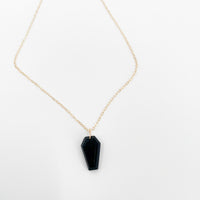 Shadow Hour Onyx Necklace
The perfect spooky piece that fuses dark elegance with the mystical power of crystal healing. Crafted in the shape of a coffin, this necklace exudes an air of Gothic mystery, making it a perfect addition to your spooky jewelry collection. Black Onyx, the heart of this enchanting piece, is believed to possess protective properties, shielding its wearer from negative energies and providing a sense of grounding.
As you wear this necklace, you'll carry with you the essence of black onyx's magic—a talisman of strength and resilience. Embrace the otherworldly charm of the Shadow Hour Onyx Necklace and let it weave a shield of enchantment around you, an embodiment of both style and spiritual fortitude throughout the year.

Each piece is hand drilled. Size and shape may vary.