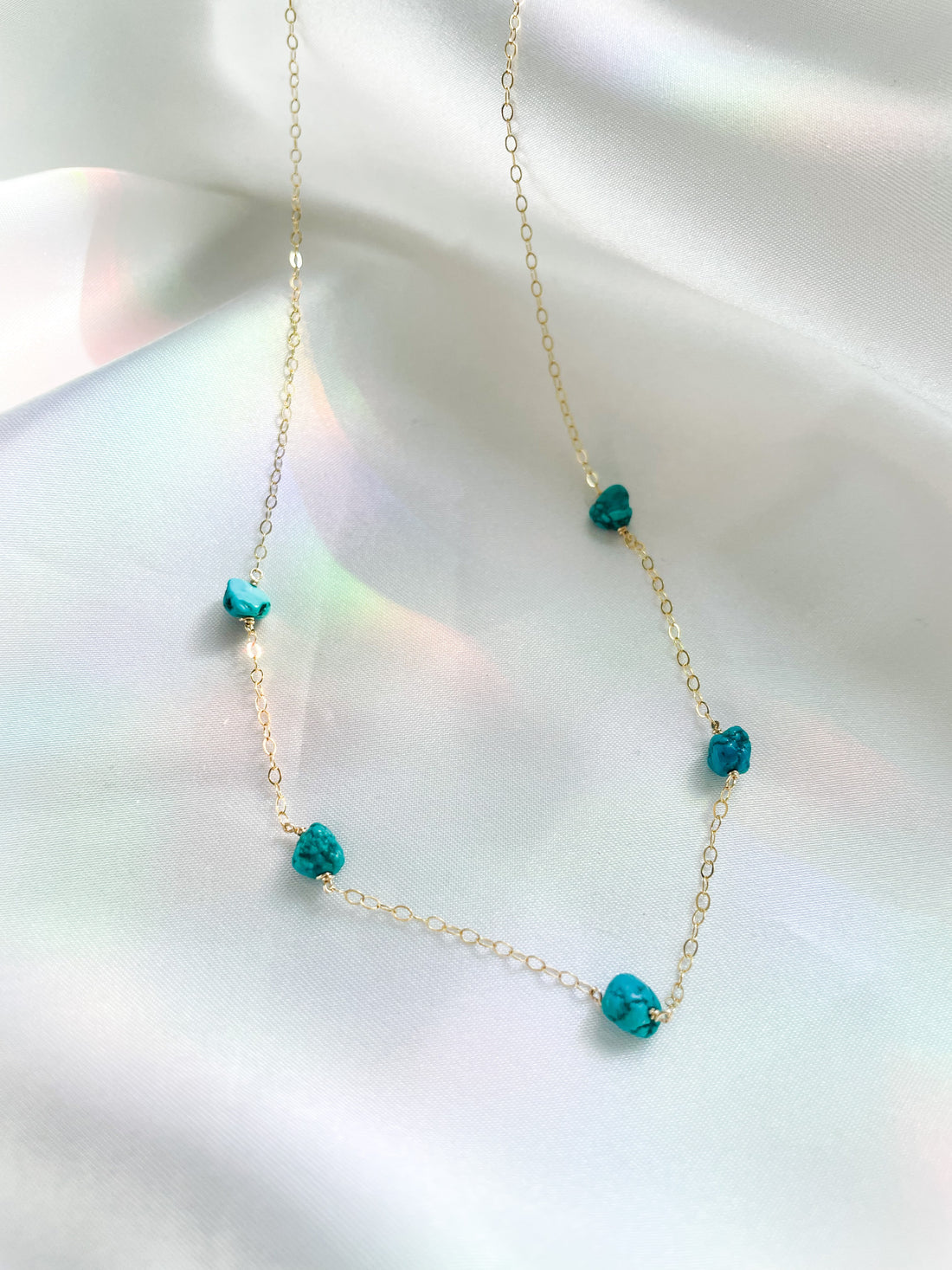 This Raw Turquoise Choker is the perfect necklace to complete your boho look! Featuring 5 pieces of raw turquoise, the this necklace will be sure to bring you lots of good energy and healing.
Choice or 14k gold filled or sterling silver chain.
For choker length, order 14 or 15 inches.
Turquoise of all kinds is known as a "Master Healing Stone." It is both a healing and protecting stone. It brings peace to the mind, while relaxing and soothing. It is helpful in that it brings guidance to the wearer through the unknown. Turquoise is good for communication skills. It is also very cleansing. Turquoise is said to prevent illness, and help with mental health issues such as panic disorders and bipolar disorders.