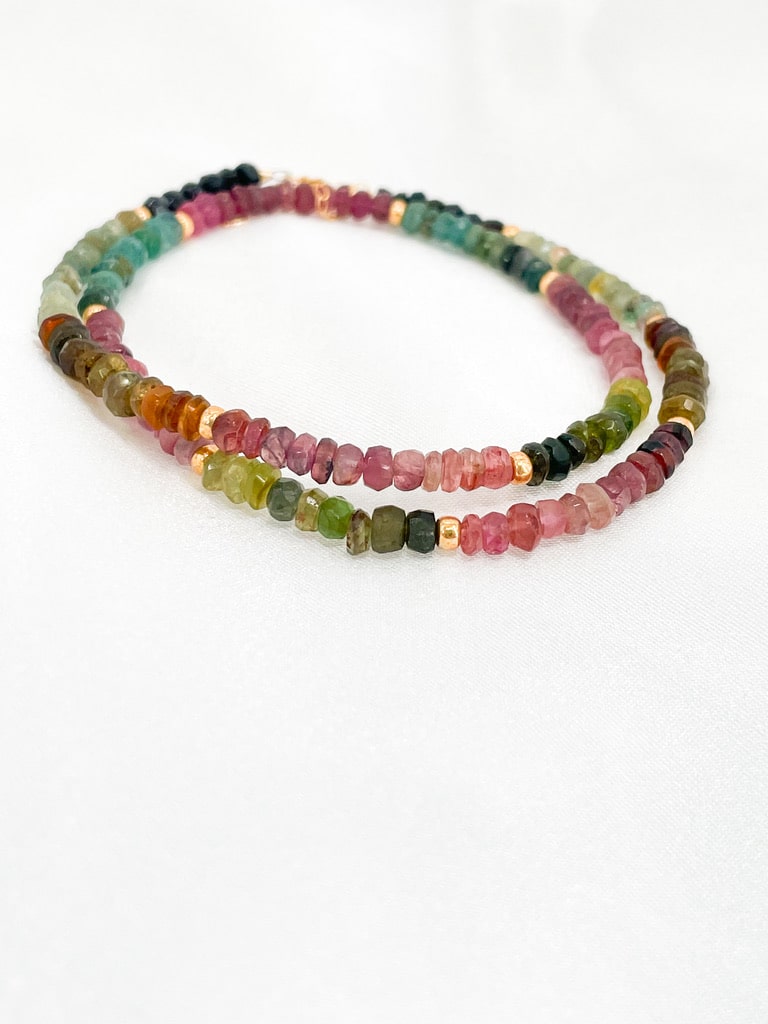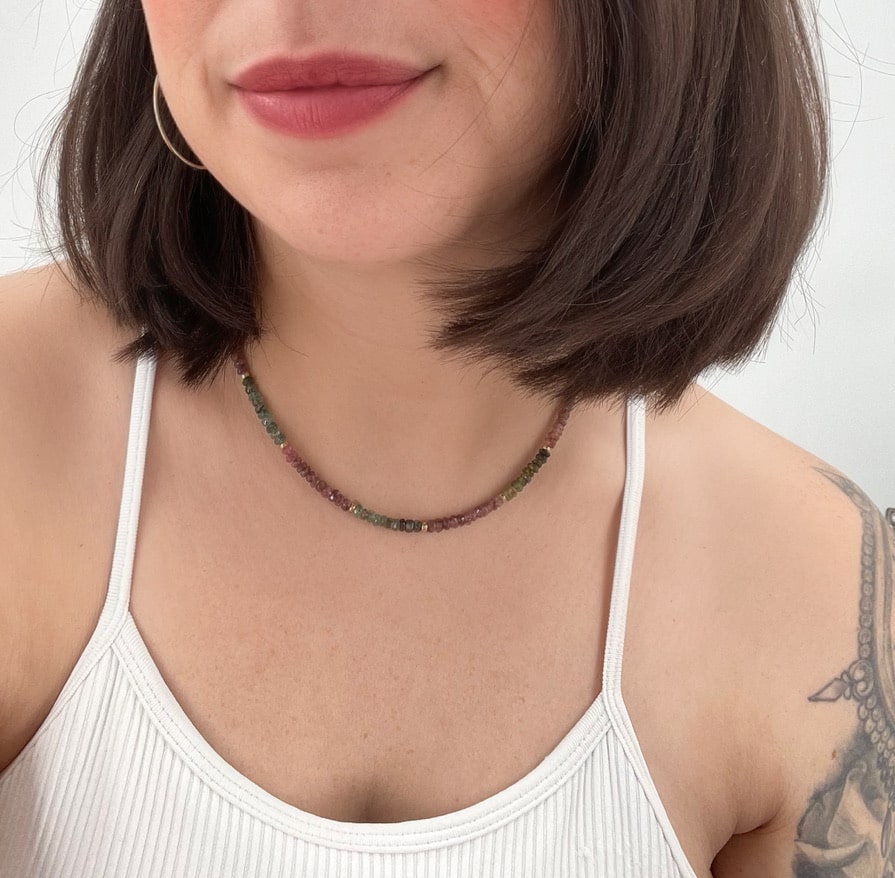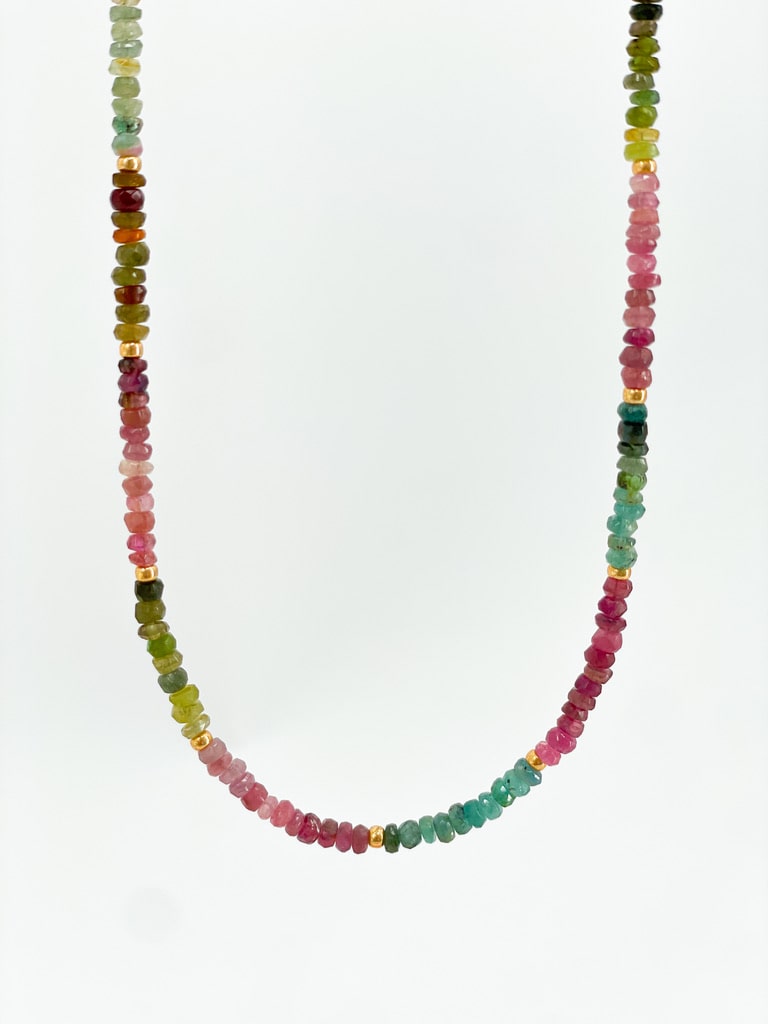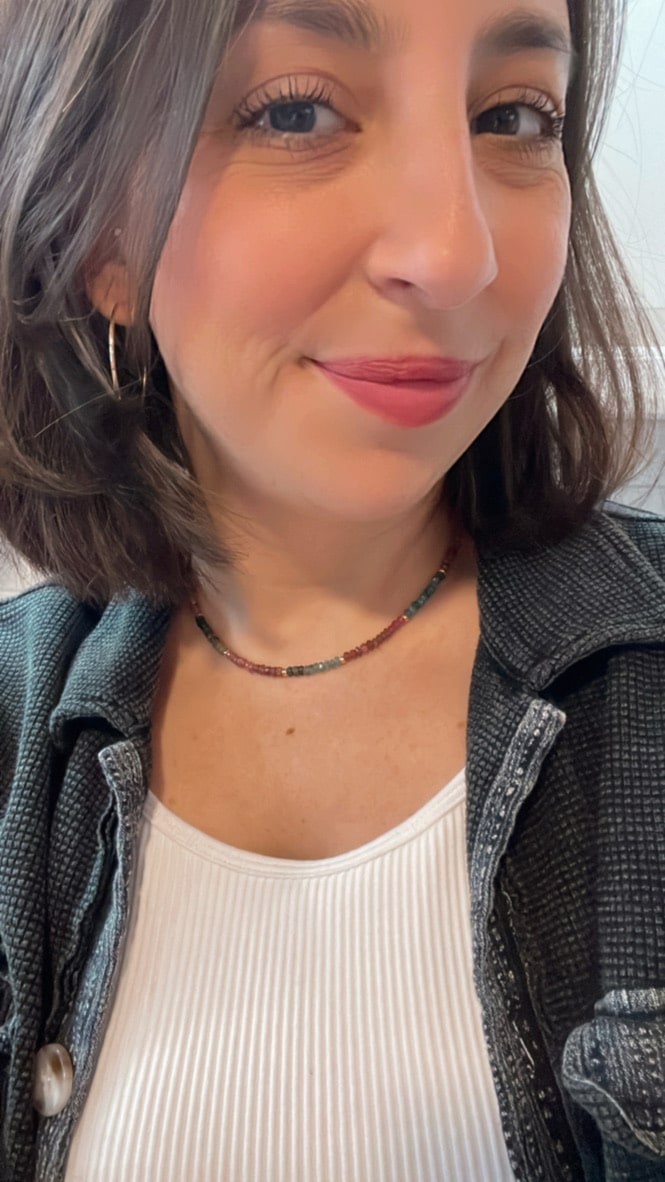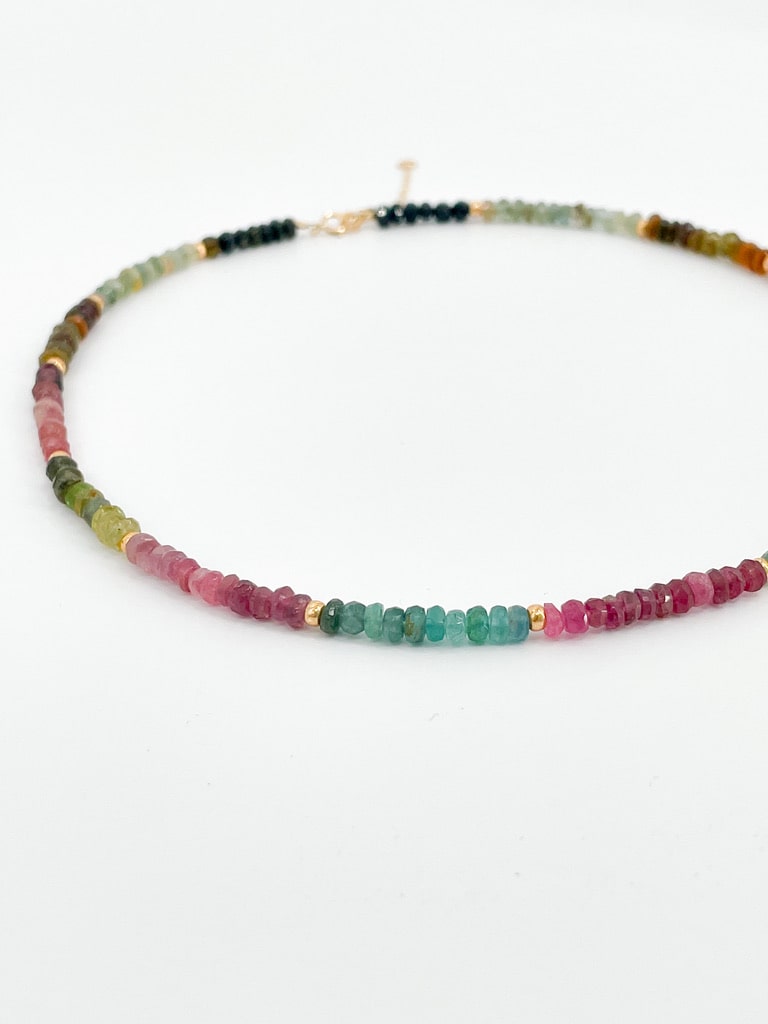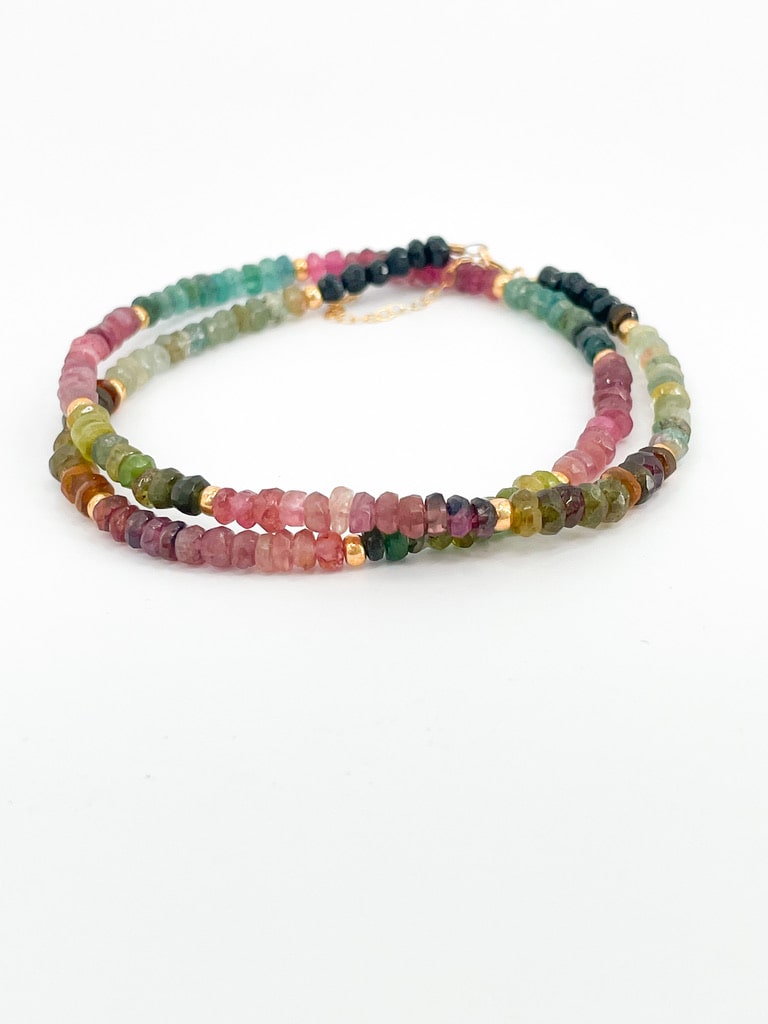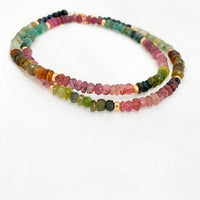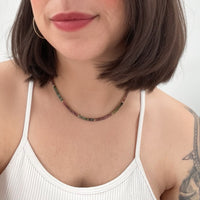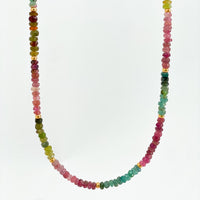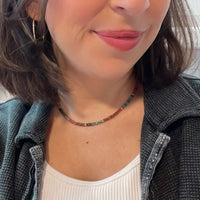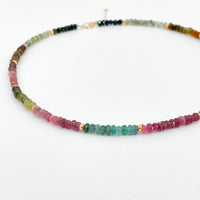 Rainbow Tourmaline Stud Necklace
Our Rainbow Tourmaline Stud Necklaces is our new favorite. Its featured gorgeous, facteted 3.5-4mm rondelle beads. The facets give it an extra sparkle. In between the beautiful colored beads are your choice of gold or silver heshi beads. Closures are made with your choice of 14k gold filled or sterling silver findings. Each necklace is 15 inches with a 2 inch extender chain.

Tourmaline is thought to be for people who bear a broken heart, as it encourages love, gently disperses emotional pain and dissolves disruptive feelings. It calms the negative emotions that upset relationships. Rainbow Tourmaline absorbs negative energies and works to connect the wearer or user with the spiritual world. Also Tourmaline helps to reinvigorate and align the chakras.

PLEASE NOTE: Every necklace will look different. No two necklaces are alike. Each necklace comes in a variety of different colored tourmaline, so the picture may not look exactly like the one shown.