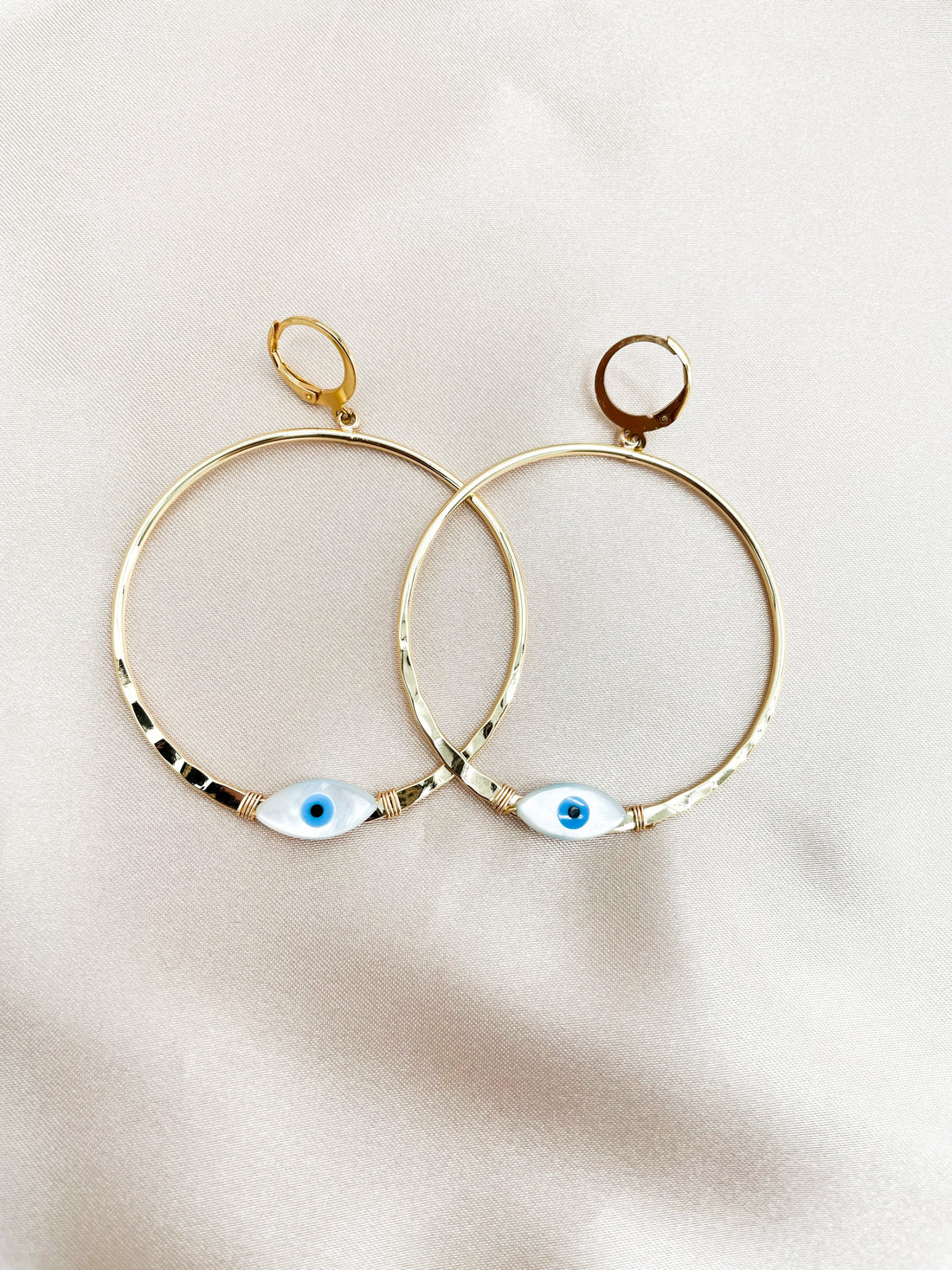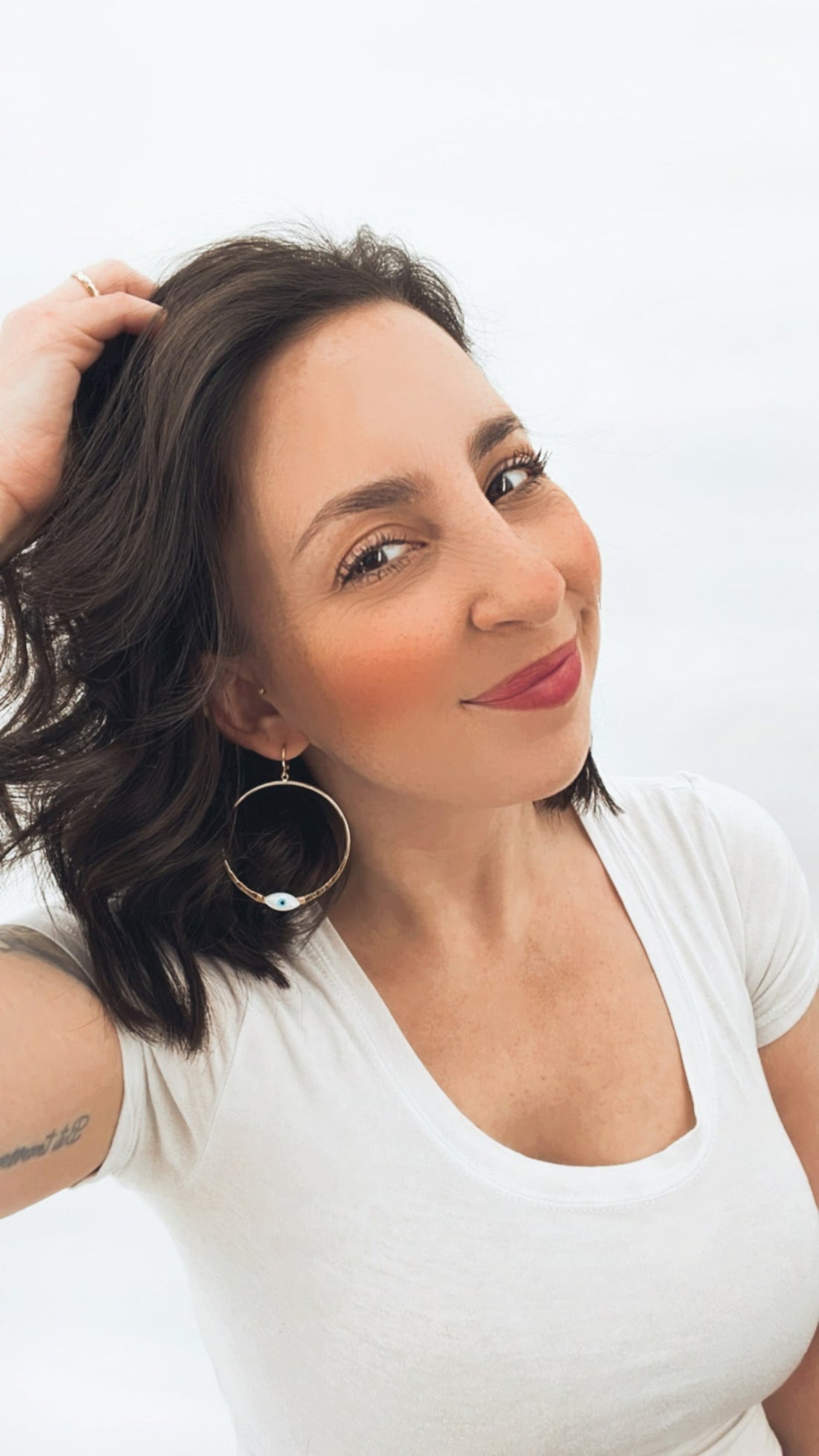 Protect Your Energy Hoops
Protect your energy while looking bold and badass in our Protect Your Energy Hoops! Your choice of gold or silver hoops with a beautiful Mother Of Pearl Evil Eye in the center.
A protection stone, Mother of Pearl brings the gentle healing power of the sea. It is a stress relieving stone; relaxing, soothing and calming to the emotions. Mother of Pearl stimulates our intuition, imagination, sensitivity and adaptability. It helps our emotions become more harmonious and balanced.