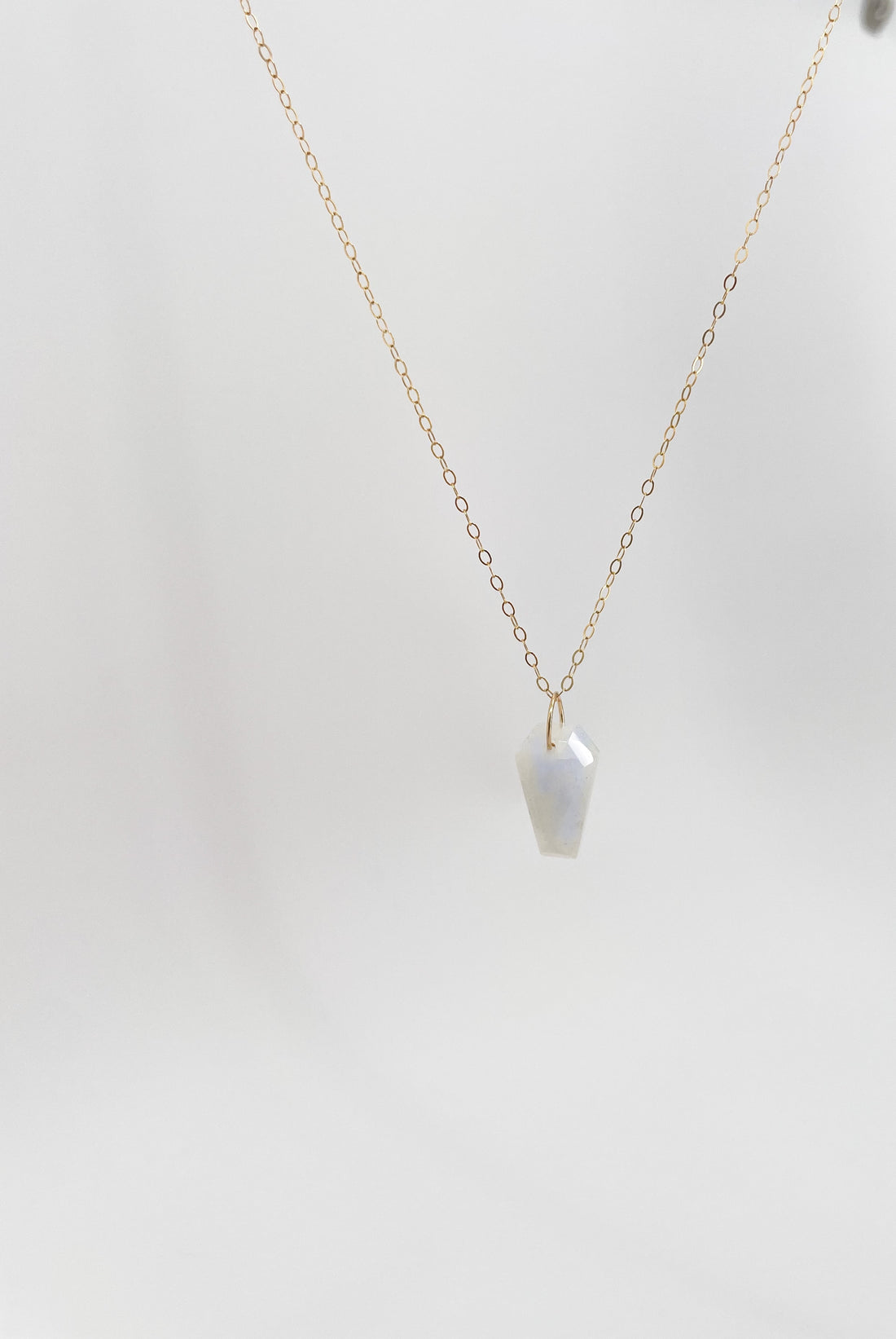 Moonlit Coffin Moonstone Necklace
A mesmerizing piece that blends Gothic mystique with the ethereal magic of rainbow moonstone. Each coffin-shaped moonstone pendant in this necklace emanates a captivating interplay of green and blue hues, reminiscent of otherworldly moonlight. Rainbow moonstone is celebrated for its calming and healing properties, believed to enhance intuition and emotional balance.
As you wear this necklace, you'll carry with you the serene energies of rainbow moonstone, a talisman of inner wisdom and inner strength. Embrace the enchantment of the "Ethereal Coffin Moonstone Necklace" and let its iridescent glow illuminate your path, whether during the Halloween season or throughout the year.