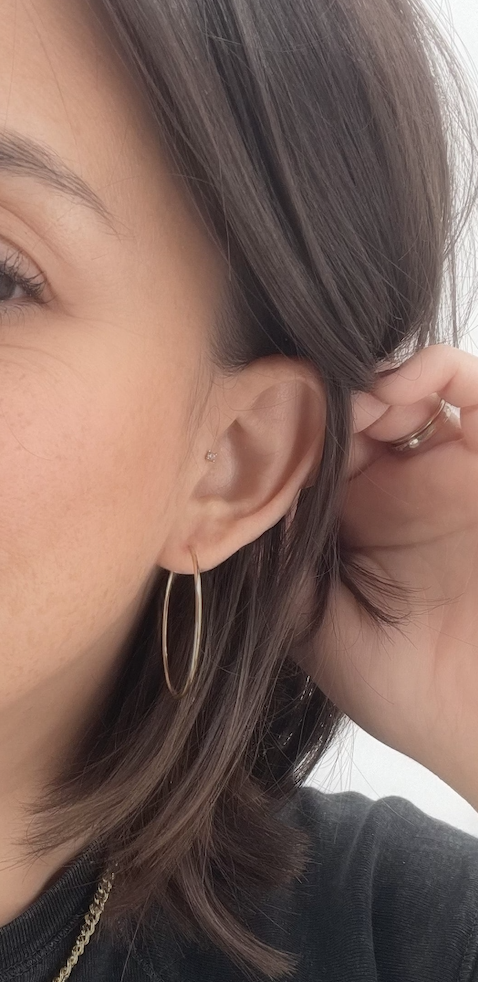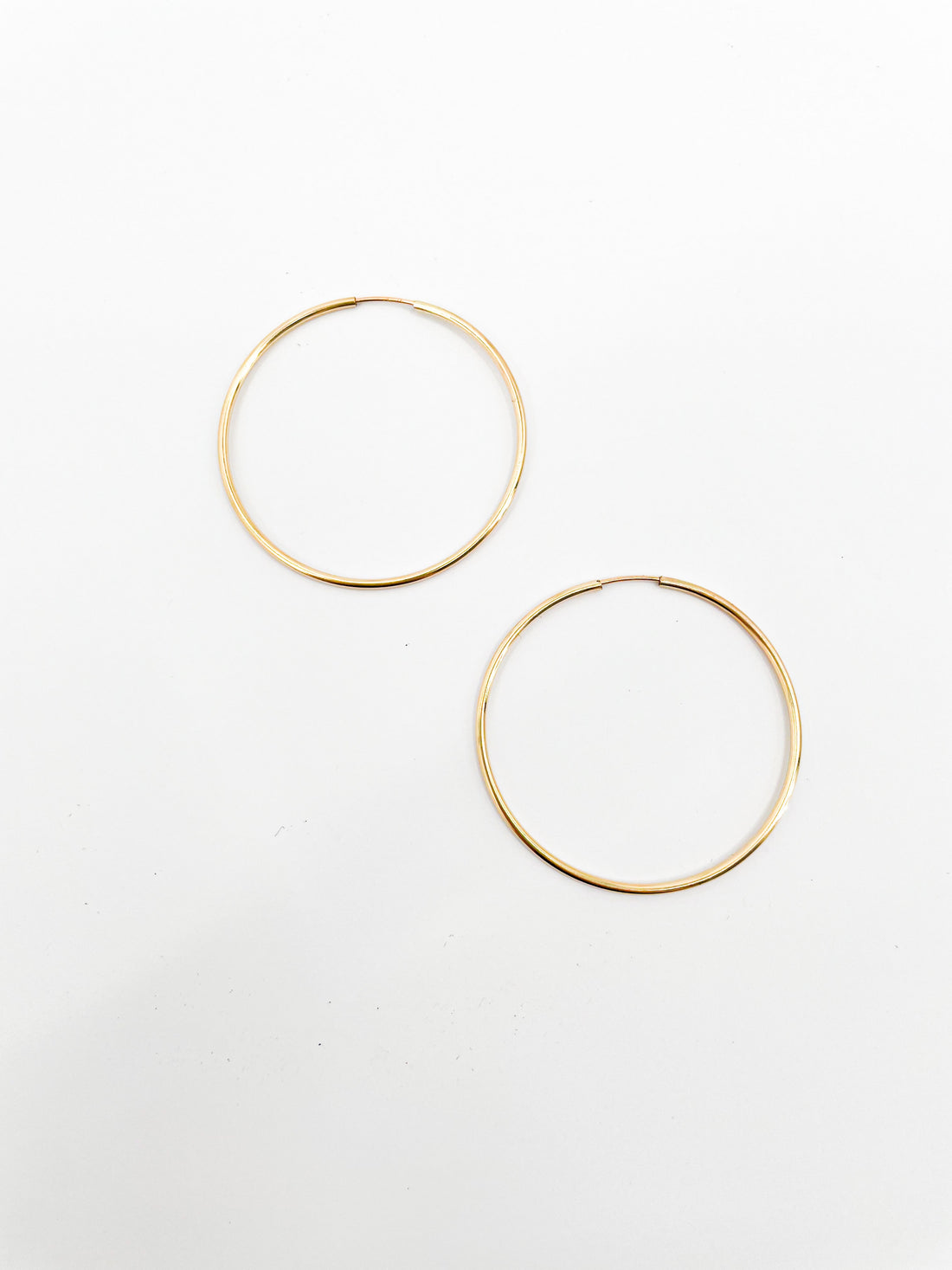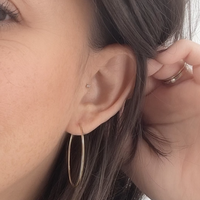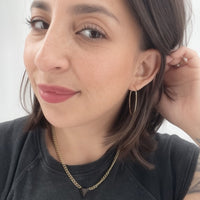 Our Mega Endless Hoops offer an easy-to-wear statement look, boasting a 35mm endless hoop for a seamless look. The earrings are also exceptionally comfortable, making them perfect to wear every day. They are our lazy girl era hoops.. just bigger! The best part? They are HANDMADE so you know love and care went into every pair  
Your choice of 14K Gold Filled or Sterling Silver.
the perfect hoop!
These should be renamed "the perfect hoop" because that's what these hoops truly are. They are lightweight, easy to put on and the perfect size. I love them!