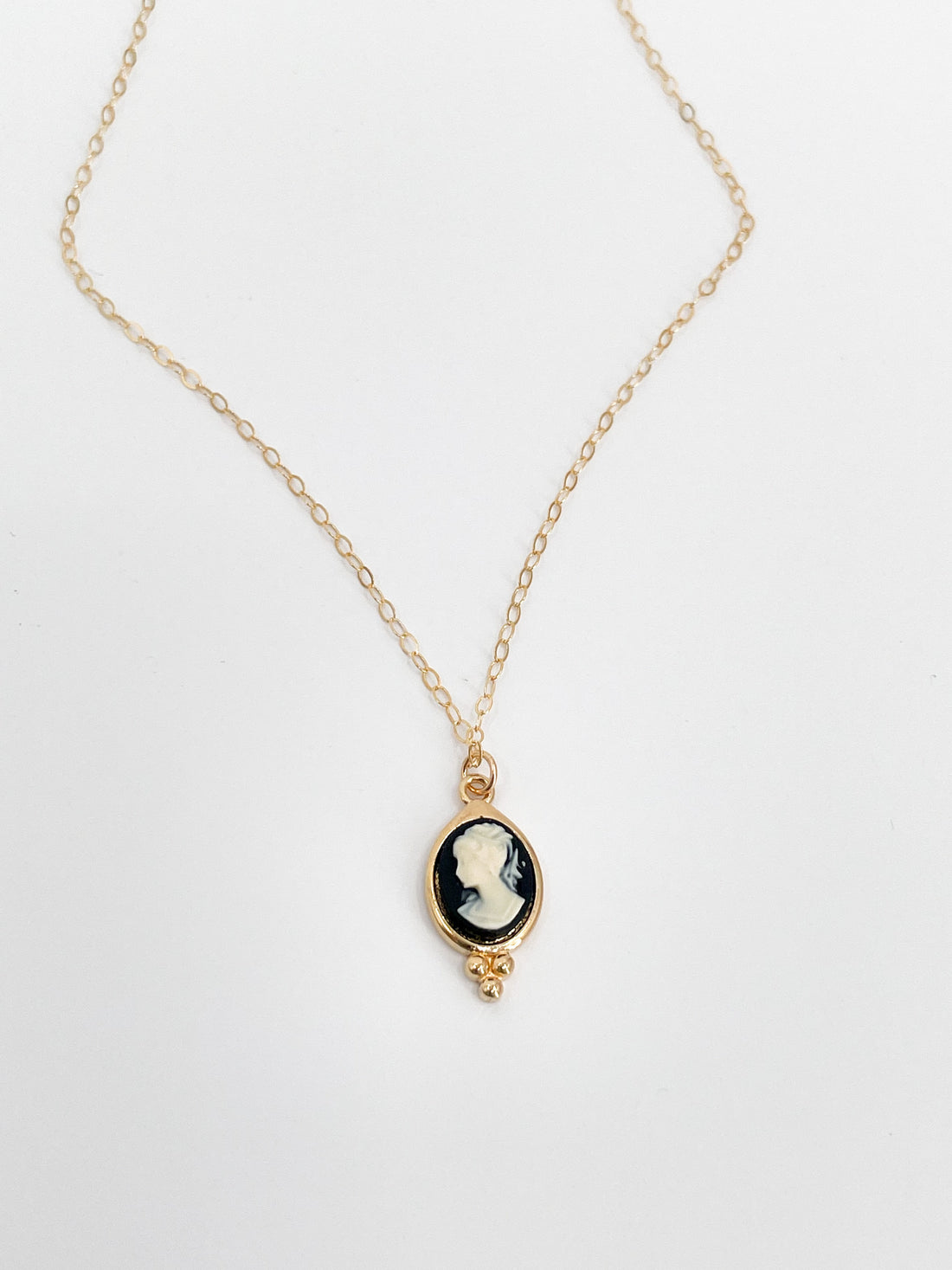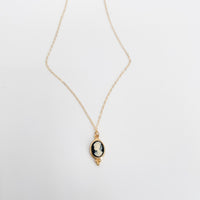 Lady Of The Shadows Necklace
This captivating necklace features a hauntingly beautiful Victorian Era inspired cameo pendant, a true embodiment of both the eerie and the elegant. The intricate detailing of this haunting cameo with its ornate design and monochrome palette, adds a timeless allure to this piece. As you wear it, you'll be transported to an era of mystery and sophistication, where the past meets the present in a delicate dance of the spooky and the sublime.

This necklace comes in gold only.

Gorgeous and dainty
This is such a beautiful cameo style necklace. It is dainty so it doesn't look grandma like some cameos, and it layers beautifully with gold chains. Highly recommend!