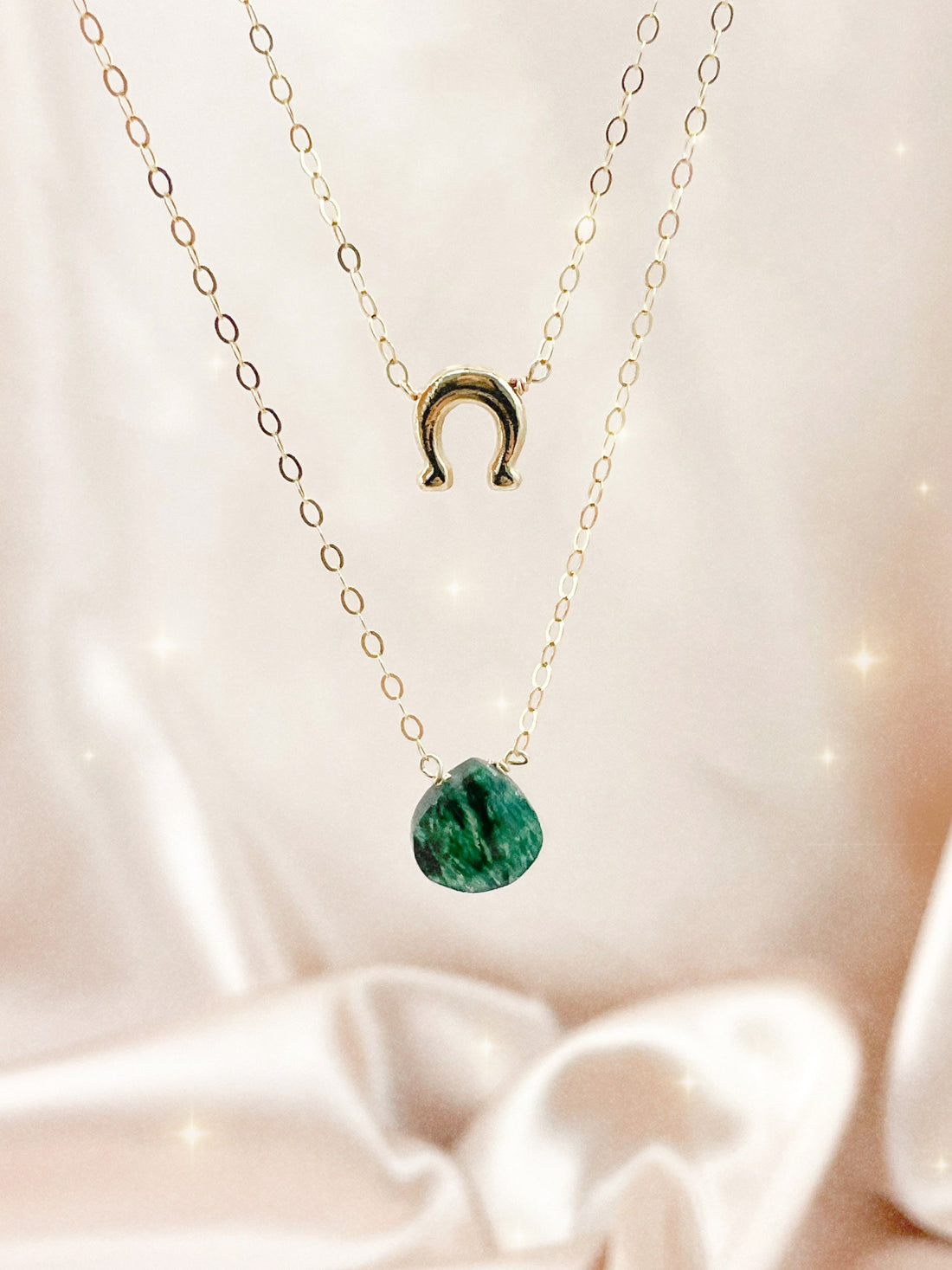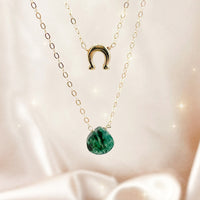 Lady Luck Double Layer Jade and Horseshoe Necklace
This double layered necklace is the ultimate good luck necklave. Featuring a horse shoe and gorgeous faceted piece of Green Jade.
•Top strand (horseshoe) is 16 inches long.
•Bottom strand (Green Jade) is 18.5 inches long.
The two strands are made with a magnetic necklace layer divider, to prevent tangling and to keep the layered look neat.
Your choice of sterling silver or gold filled.
Jade is extremely healing in the world of crystals thanks to its powerful connection to the heart chakra. Jade is extremely lucky and can bring prosperity and abundance into your life. Jade is very calming. It balances nerves and soothes cardiac rhythm. It's is excellent for curing cases of guilt. It is supportive of new love and increases trustworthiness. Jade is a powerful cleansing stone, enhancing the body's filtration and elimination organs. It is of great use to the kidneys and spleen. It is helpful to the bones and joints, especially the hips, and for treating bacterial and viral infections, cystitis and genito-urinary infections. Jade is a "dream stone," releasing negative thoughts and irritability and soothing the mind. Jade crystal energy is used to resolve blockages and to re-balance the heart chakra, helping us understand our own needs and emotions clearly.
The horseshoe is noted to bring good luck, good fortune and protection.
Favorite Necklace
This necklace is literally my most favorite. I love the concept of the upside down horseshoe and the double layer. It's danty enough that it can be worn with a nice pair of earrings. I love that u can wear it with a fancy outfit or a casual outfit. It has brought me good luck while going through my fertility journey and I wore it to everyone one of my sonograms in my first trimester. Great quality. Gorgeous piece!