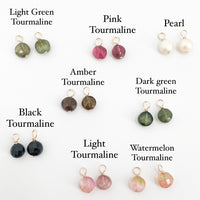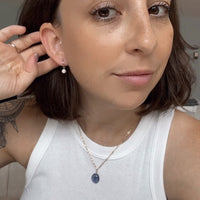 Interchangeable Charms For Lazy Girl Era Huggies
Introducing our  Interchangeable Gemstone Charms for the Lazy Girl Era Huggie Hoops – the ultimate fusion of style and convenience. Elevate your everyday attire with these charms crafted from exquisite, high-grade gemstones. Effortlessly switch charms to complement any outfit, ensuring you radiate confidence no matter the occasion. With a spectrum of genuine gemstone options, you can curate a personalized collection that resonates with your unique taste. Embrace timeless elegance and simplify your accessory game with these huggie hoop charms that redefine versatility.
PLEASE NOTE: Lazy Girl Era Huggies are not included with this purchase. Those must be purchased separately.