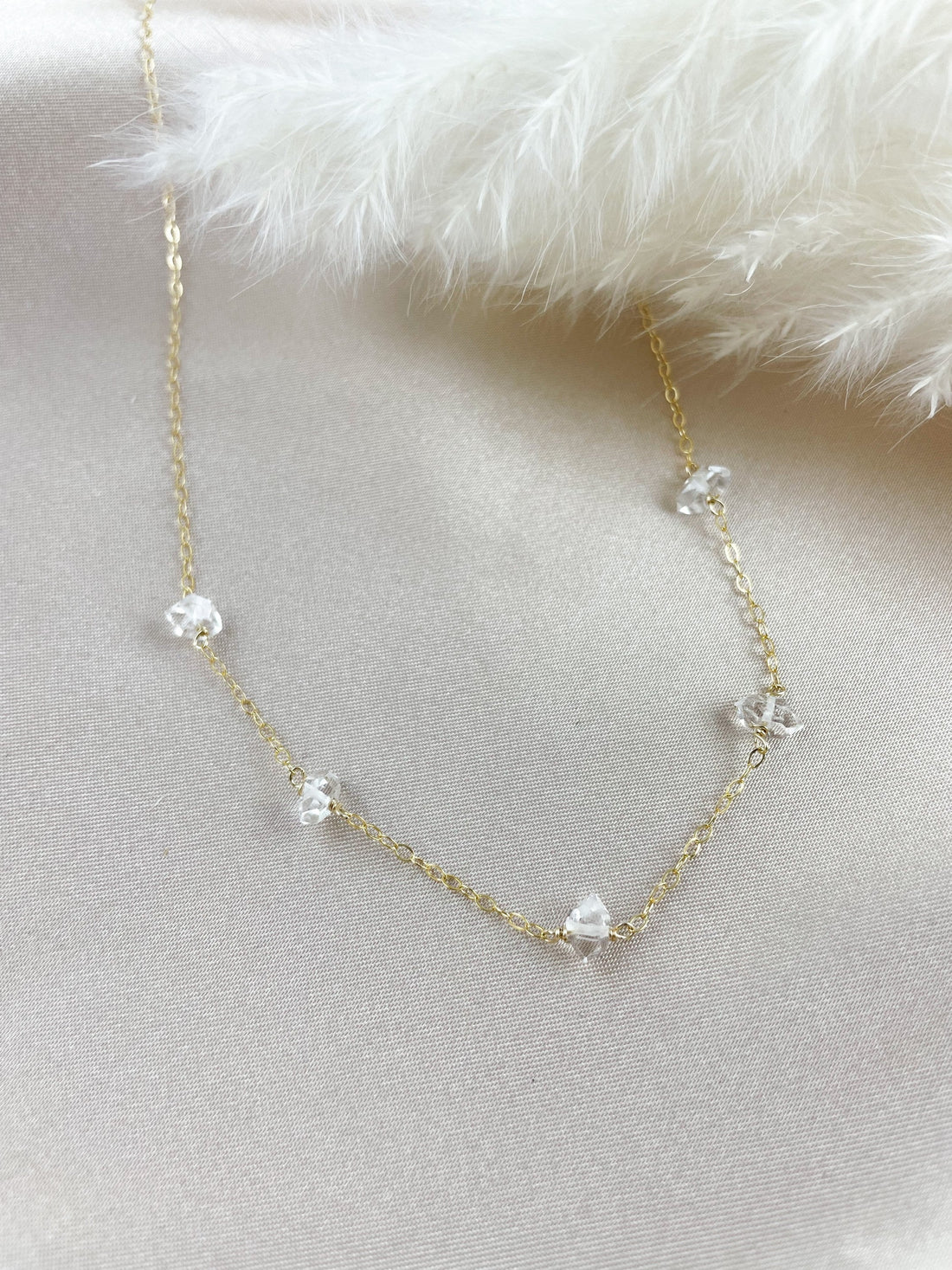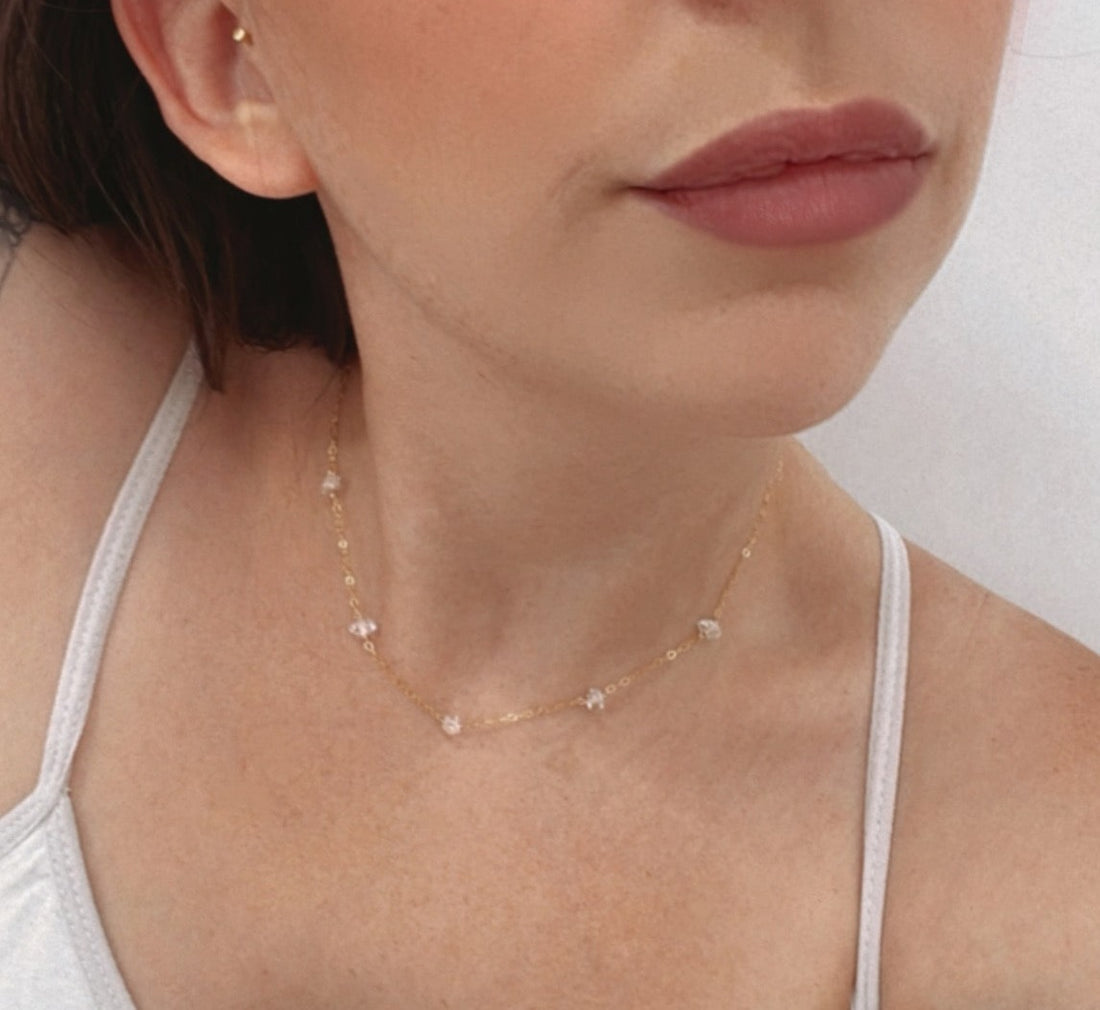 This dainty Herkimer Diamond choker is elegant, timeless and the perfect necklace for everyday wear.
Featuring AAA grade, super clear Herkimer Diamonds. For choker length, choose 14 inches, but feel free to choose any length you're comfortable with! Your choice of sterling silver or 14k gold filled chain.
Herkimer Diamonds manifest pure, solid light and are powerful amplifiers of spiritual energy. As perfect conduits of the universal Life Force, they are exceptional healing crystals, and are used in meditations, dream and vision work, and advanced spiritualization applications. Herkimer Diamonds are the most powerful of all Quartz crystals. Being doubly terminated, they have the ability to not only transmit their own energies, but to receive spiritual energy and to amplify and focus it intently. They are said to be harder than all other Quartz, giving them the strength and durability to handle difficult challenges beyond the scope of other Quartz crystals (which are master healers). What they lack in physical size, they more than make up for in spirit and energy.