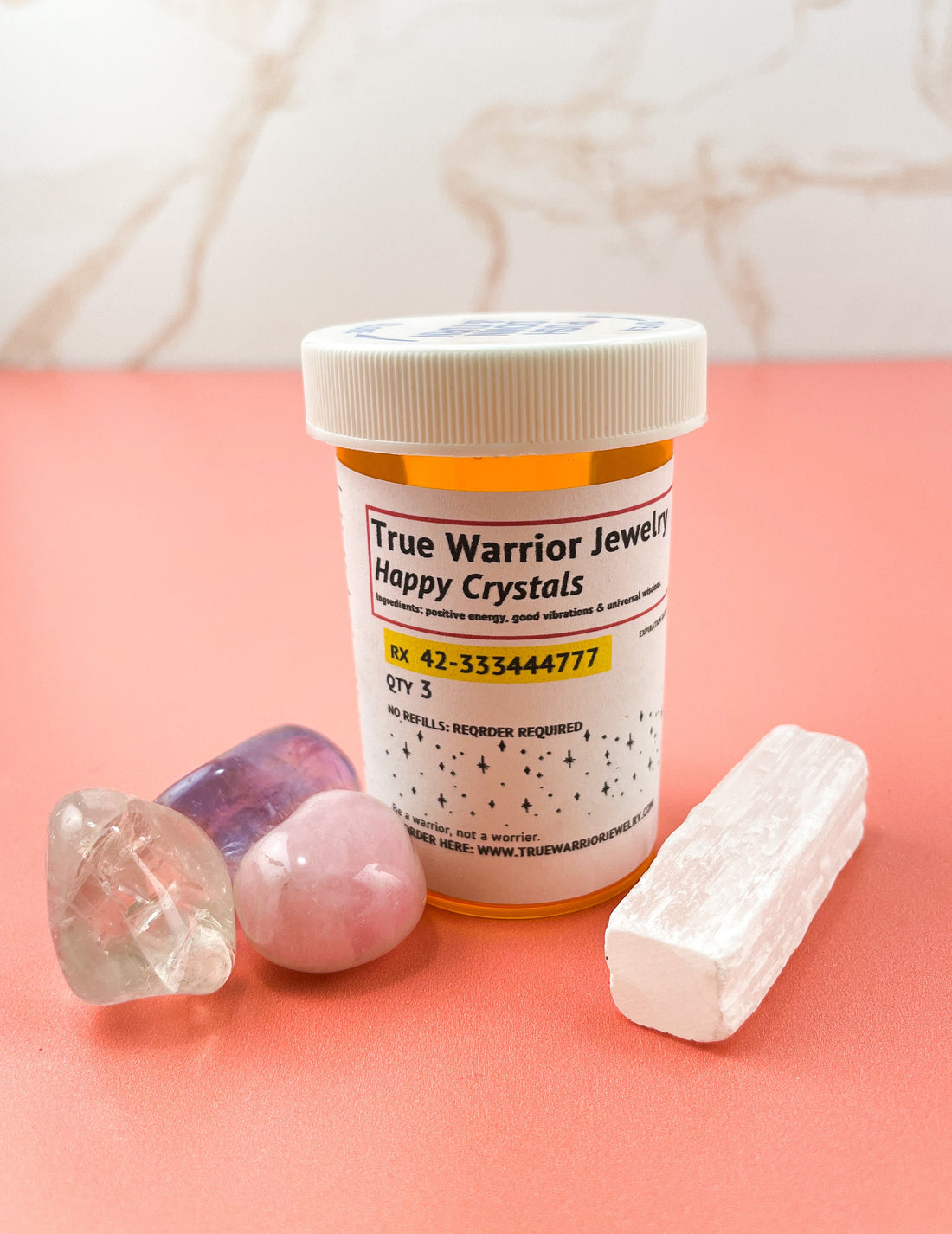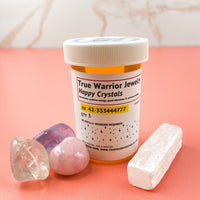 Has anyone ever told you that you need to take a chill pill?
Behold.. chill pills in the palm of your hand.. in the form of CRYSTALS!
This novelty pill bottle is filled with "happy pills," AKA the prettiest crystals with the most positive energy.
Every order comes with 4 crystals. Crystals will vary with your purchase. Examples of crystals included are: Clear Quartz, Amethyst, Rose Quartz, Selenite, Black Tourmaline, Celestite, Fluorite, and so many others!
I would like to again note that the crystals contained in your bottle will vary! And may NOT be the ones seen in the pictures above.
Each order comes in a genuine pill bottle (brand new, never used for actual medication) with an adorable, original label with directions for use and positive, uplifting sayings, as well as special numbers (angel numbers, universal message numbers, etc).
DISCLAIMER:
Pill bottle/crystals ARE NOT MEANT TO BE INGESTED!.
Pill bottles/included crystals ARE NOT MEANT TO BE USED FOR MEDICAL USE OF ANY KIND. Not intended for use among children as these are a choking hazard. Small children should not be left alone with crystals.
This is merely a cute way to spread some positive energy to others.