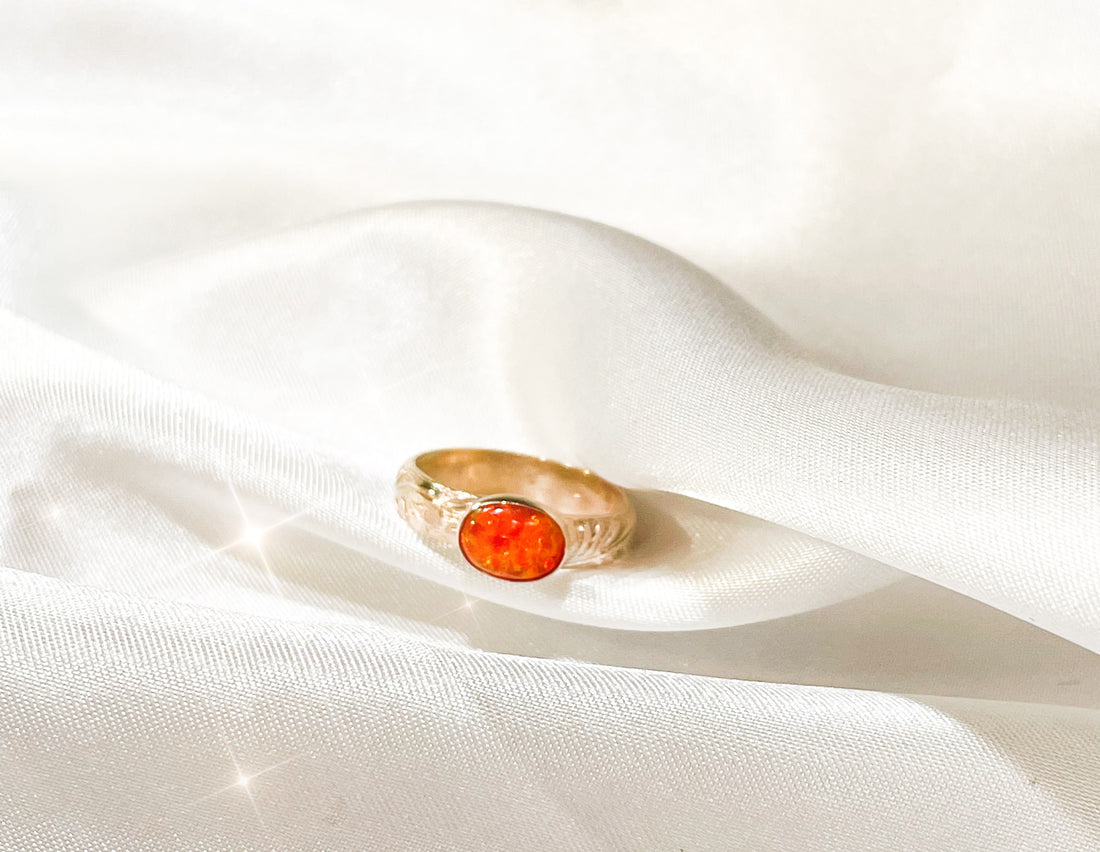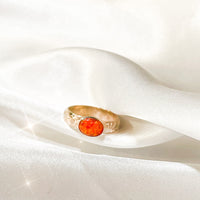 This ring is completely handmade from start to finish. Featuring a filigree band and stunning fire opal in your choice of sterling silver or gold filled.
Opal intensifies emotions and releases inhibitions. It encourages both freedom and independence. Opal enhances cosmic consciousness. It stimulates originality and creativity. Opal helps to release anger and claim self worth, aiding in accessing and expressing one's true self. Opal strengthens memory. Wearing opal can bring loyalty, faithfulness and spontaneity. Opal strengthens the will to live. It's also excellent for PMS symptoms!
We are 100% size inclusive. Our website host only allows us a certain number of options, so if you do not see your size, simply write us a note with the size you want when checking out!