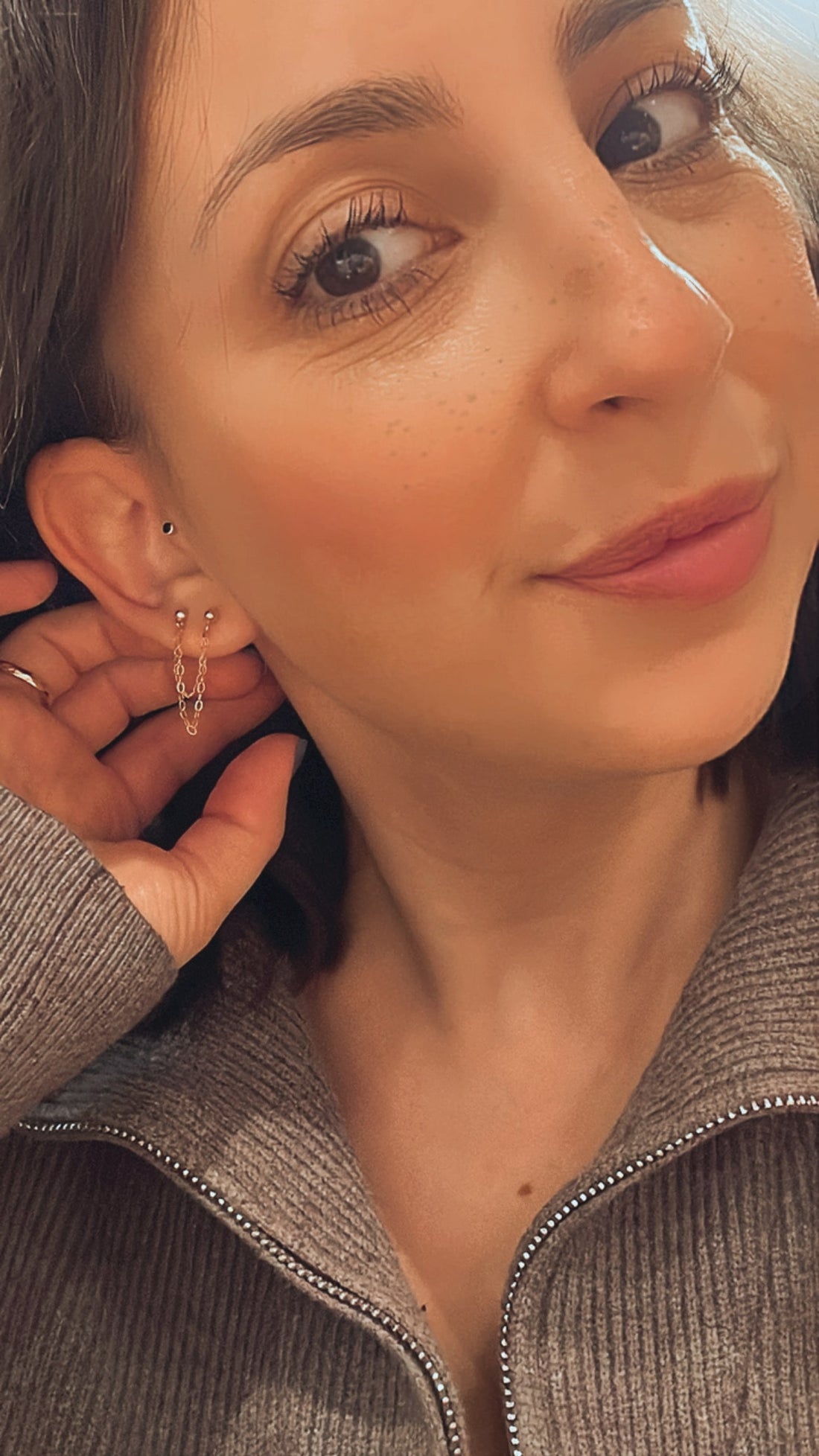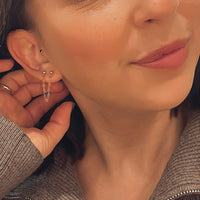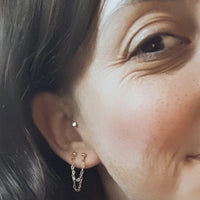 Double Piercing Chain Earrings
Add a bit of sparkle to your double piercings with these stylish earrings. These 3mm ball studs are connected by a sparkly double cable chain, These are available in both 14k gold filled and sterling silver, making them 100% hypoallergenic, waterproof and safe to wear all day, everyday.
Please note that these are for double piercings only (2 piercings on the same side). These come in a pair for both ears!