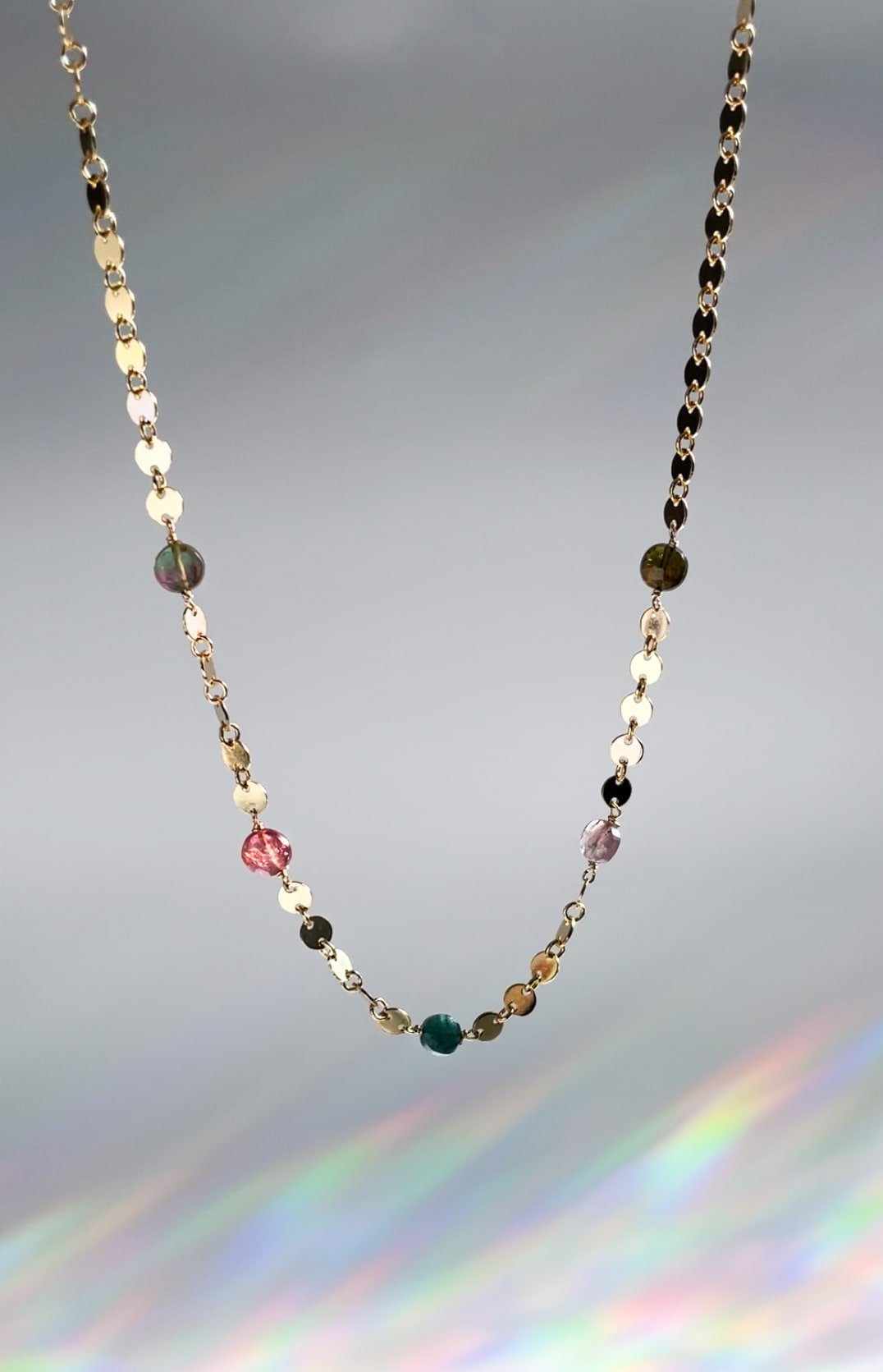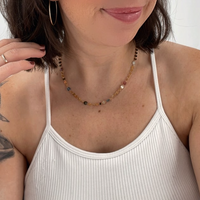 Disco Tourmaline Necklace
Made with our newest chain: the sparkle disco chain! And featuring an array of rainbow tourmaline throughout. Each necklace comes in your choice of 14k gold filled or sterling silver. Each necklace is 15 inches long and features a 2 inch extender. Please note: colors of tourmaline may vary in each necklace.
Tourmaline is thought to be for people who bear a broken heart, as it encourages love, gently disperses emotional pain and dissolves disruptive feelings. It calms the negative emotions that upset relationships. Rainbow Tourmaline absorbs negative energies and works to connect the wearer or user with the spiritual world. Also Tourmaline helps to reinvigorate and align the chakras.