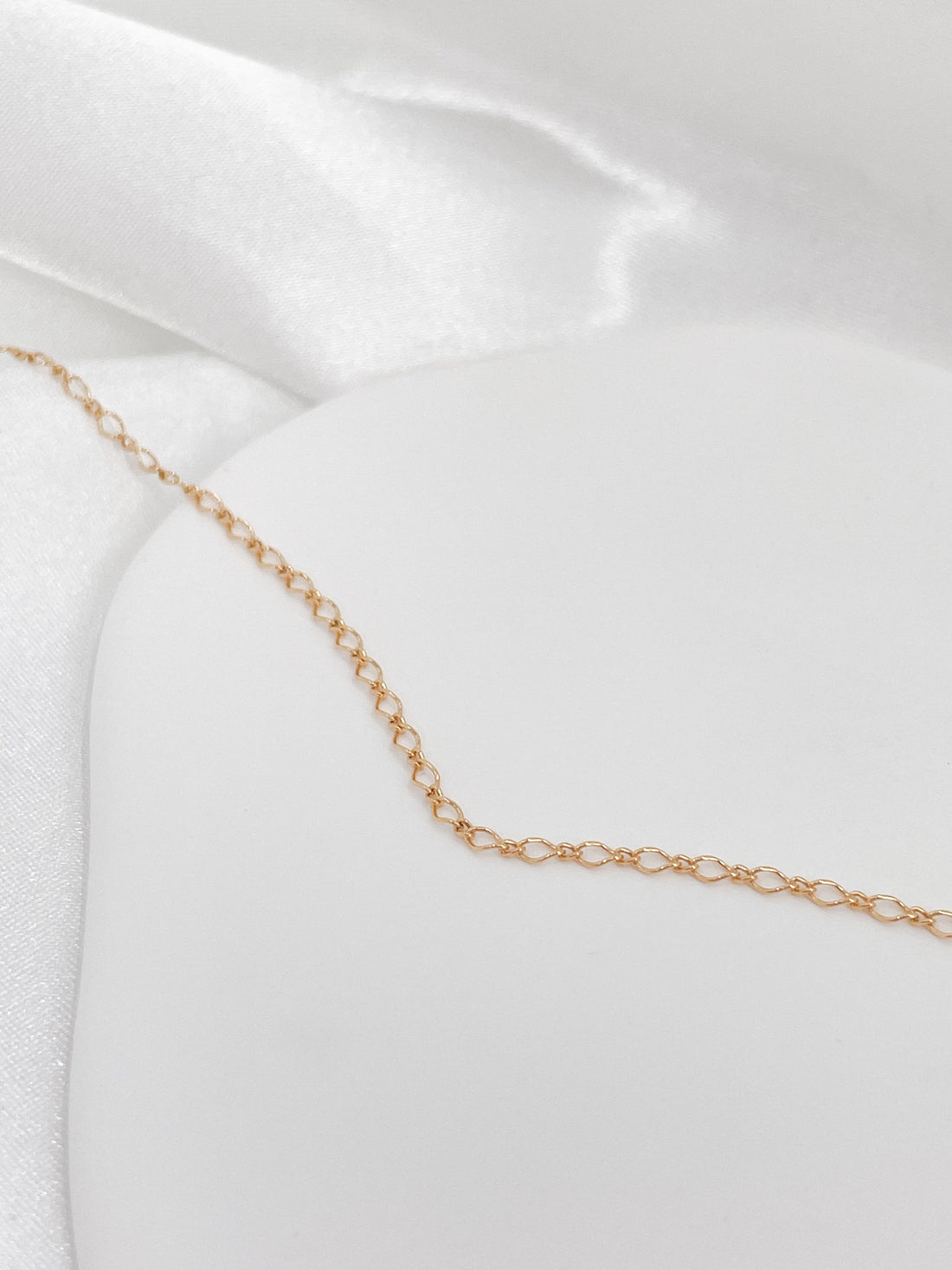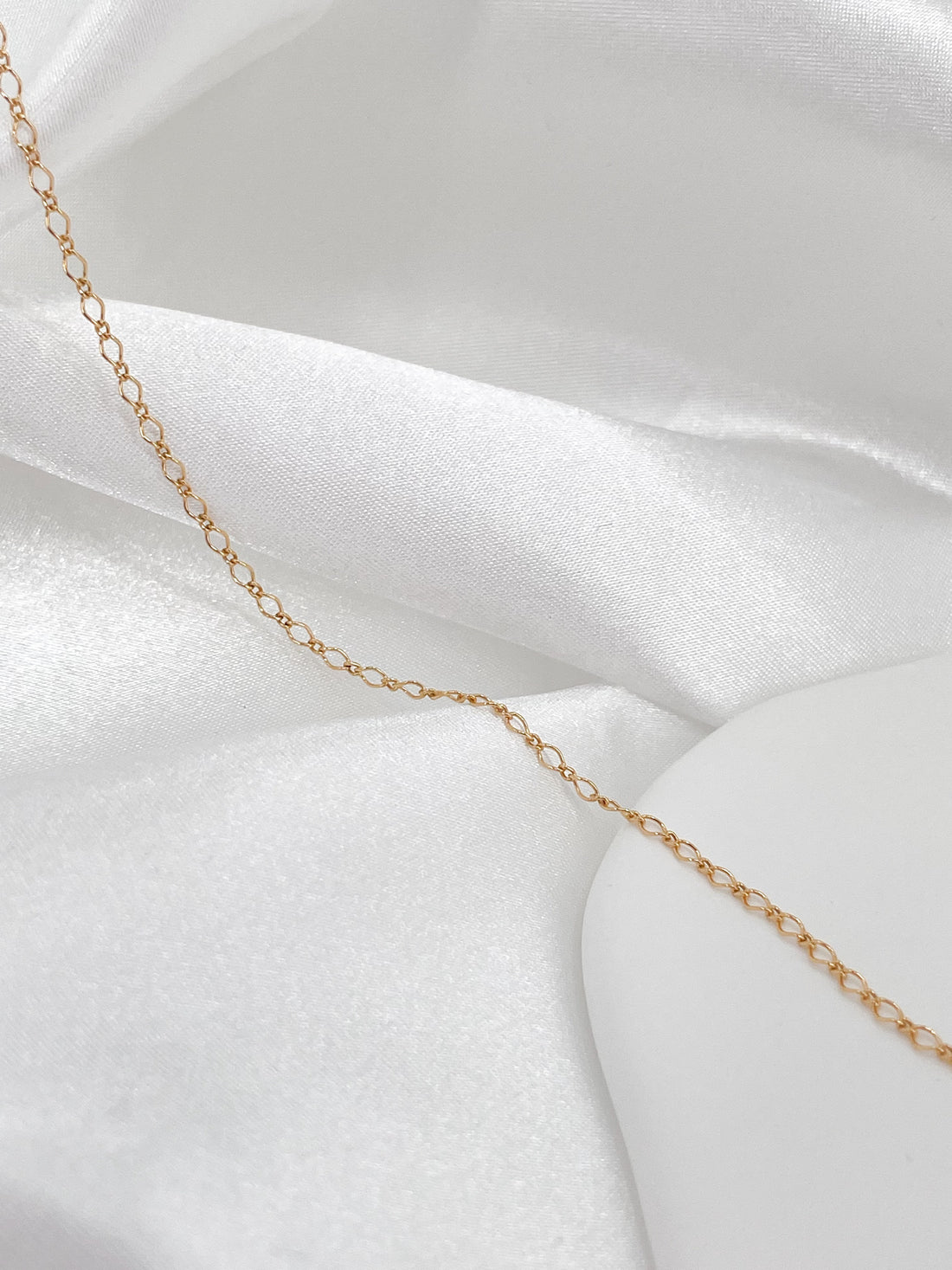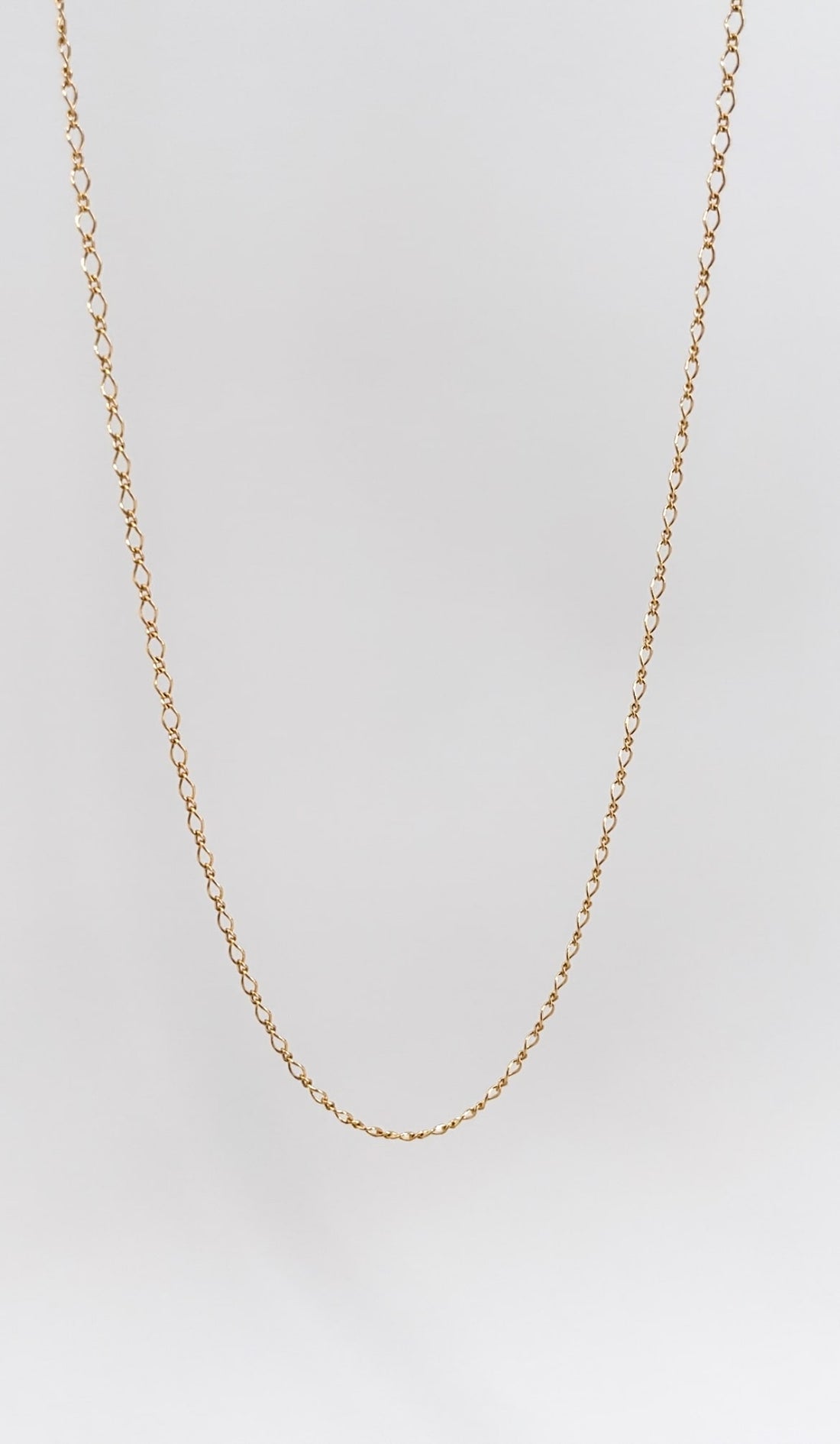 Delicate Lace Layering Chain
Introducing our Delicate Lace layering chain, a true masterpiece of delicate craftsmanship and intricate design. This remarkable accessory is meticulously handcrafted to adorn you with grace and elegance.

Featuring an enchantingly delicate and dainty structure, this chain is a testament to the artistry of our skilled artisans. Each link is meticulously crafted with precision, creating a captivating dance of intricacy. The result is a chain that is as visually stunning as it is delicate, lending an air of sophistication to any ensemble.

The original design of this chain is truly one-of-a-kind. With its intricate patterns and meticulous detailing, it is a wearable work of art. The delicate twists and turns of the chain add a touch of enchantment, while the ornate elements create a sense of timeless beauty.

Designed to be a versatile layering piece, this chain effortlessly complements other necklaces, allowing you to create a personalized and chic look. Its delicate nature adds a subtle shimmer to your neckline, while the intricate design serves as a conversation starter, drawing admiration and intrigue.

Crafted with the utmost attention to quality, this chain is made from premium materials, ensuring both durability and longevity. Its lightweight construction makes it incredibly comfortable to wear, allowing you to showcase its exquisite beauty throughout the day and into the evening.

Adorn yourself with this enchanting layering chain, an embodiment of delicate beauty and intricate artistry. With its original design and graceful allure, it will surely become a cherished piece in your jewelry collection, adding a touch of elegance and refinement to every outfit.
Each chain is 16 inches and comes with a 1 inch extender, so you can choose the perfect length for you. Your choice of 14k gold filled or sterling silver.