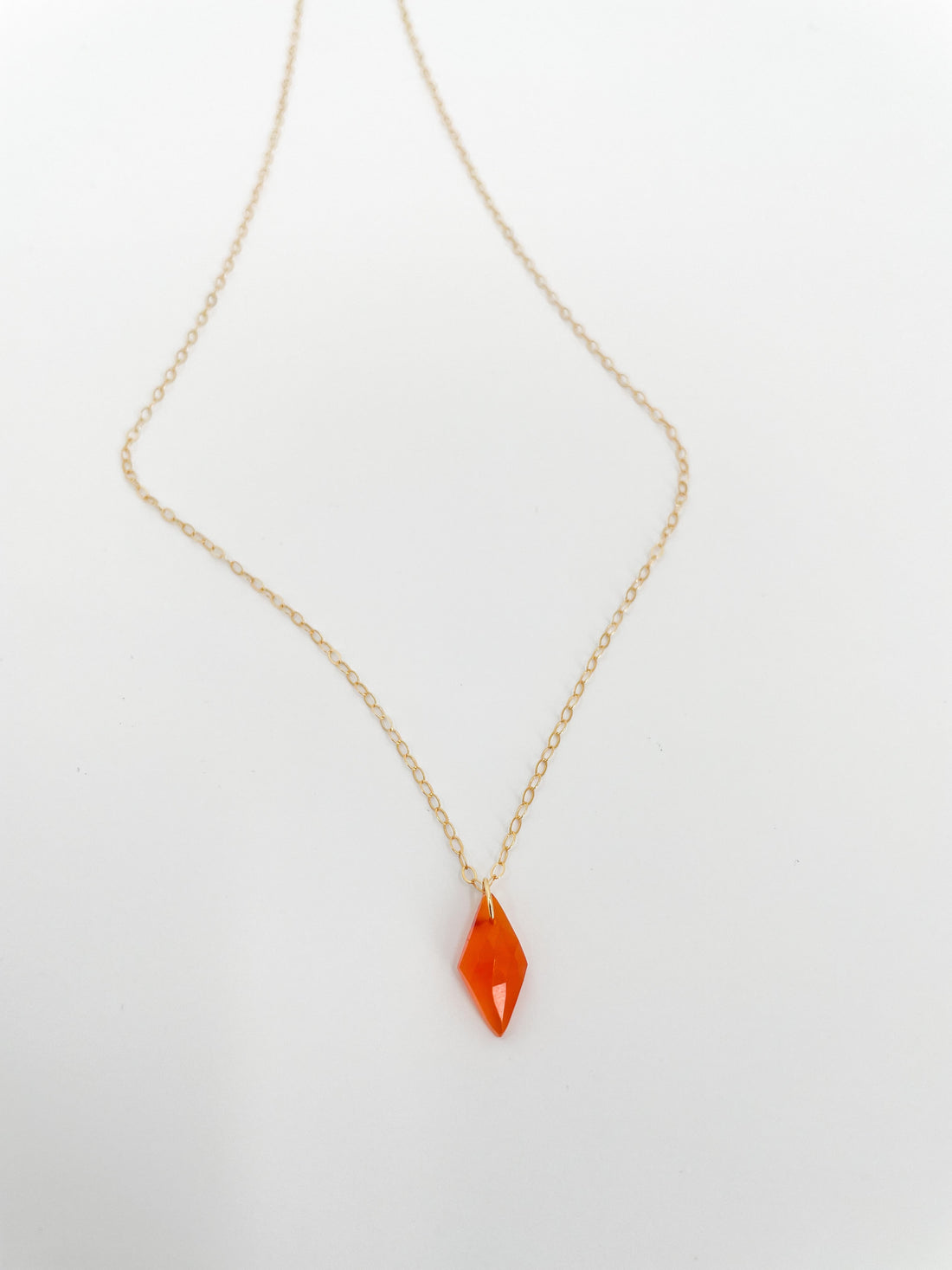 Dancing With Flames Carnelian Necklace
The "Dancing With Flames Carnelian Necklace" embodies the fiery spirit of Halloween with its captivating carnelian centerpiece. This gemstone, revered for its vivid orange hues, is believed to possess energizing and revitalizing properties. Carnelian is thought to promote courage and creativity while enhancing one's passion and motivation. With this enchanting necklace, embrace the vibrant energies of carnelian and revitalize your spirt.

Please note that colors of the piece of Carnelian chosen may vary from light orange to brighter orange. Stone is approximately 9MM and is on the daintier side.