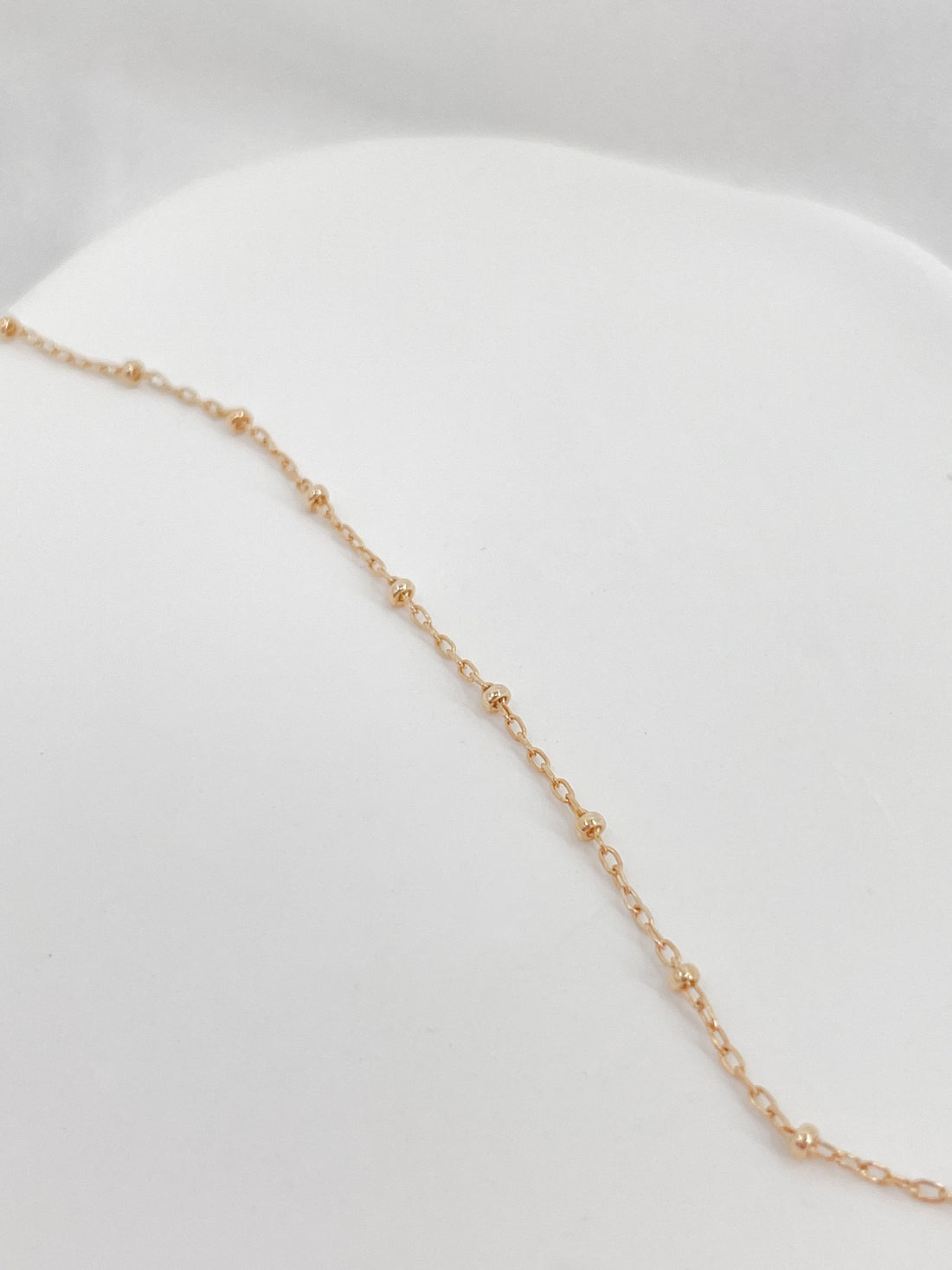 Introducing our ethereal layering chain, delicately crafted with a dainty satellite chain that exudes a captivating charm. This exquisite accessory is designed to elevate your layering game, adding a touch of grace and elegance to your everyday style.

The dainty satellite chain is intricately adorned with tiny, spaced-out beads that resemble celestial satellites suspended in space. The delicate links create a sense of weightlessness and airiness, lending a subtle and enchanting presence to the chain.

This chain is perfect for layering, allowing you to effortlessly create your own unique and personalized look. Its understated elegance adds depth and dimension to your layered ensembles, creating a subtle and captivating effect. Pair it with other necklaces to achieve a fashionable and chic style statement or wear it alone for a delicate and sophisticated touch.

Crafted with utmost precision and attention to detail, this chain is made from high-quality materials, ensuring durability and longevity. Its lightweight construction makes it comfortable to wear throughout the day, while the secure clasp ensures it stays in place with ease.

Indulge in the timeless allure of our dainty satellite chain layering piece, a delicate and versatile accessory that effortlessly enhances your style. Embrace the art of layering and adorn yourself with this enchanting chain, symbolizing grace and elegance in its purest form.
Each chain is 16 inches and comes with a 1 inch extender, so you can choose the perfect length for you. Your choice of 14k gold filled or sterling silver.