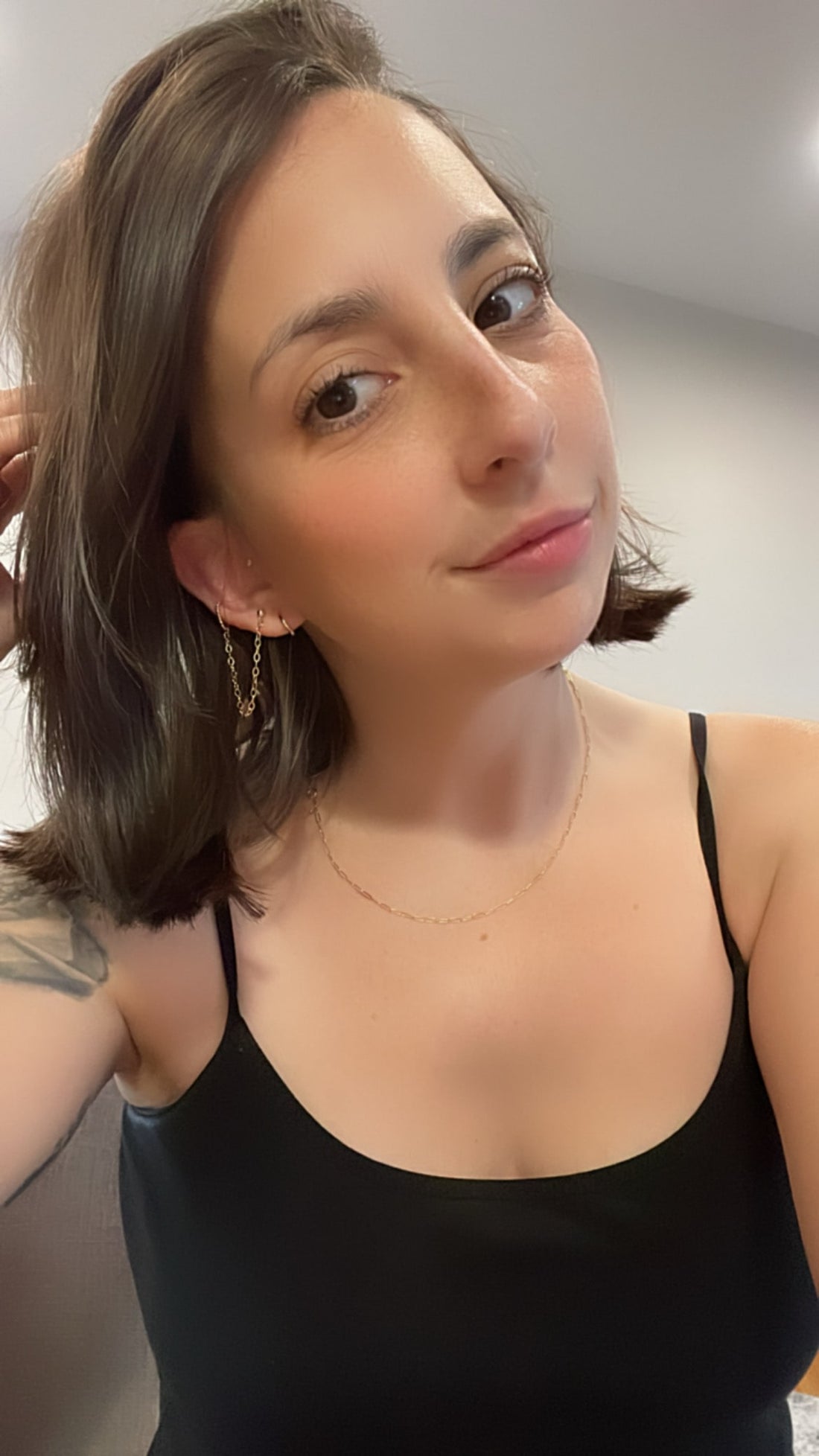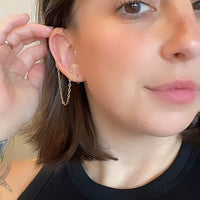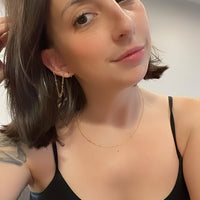 Chain Connection Ear Cuff
Our handmade formed ear cuff (no piercing required) connections to a long cable chain that connect to a dainty ball post (which goes into your piercing). Only requires a single piercing to wear. I wear mine in my second hole as an add on, but it can be worn in your first hole as well. Available in 14k gold filled or sterling silver.
Listing is for ONE chain connection ear cuff set.