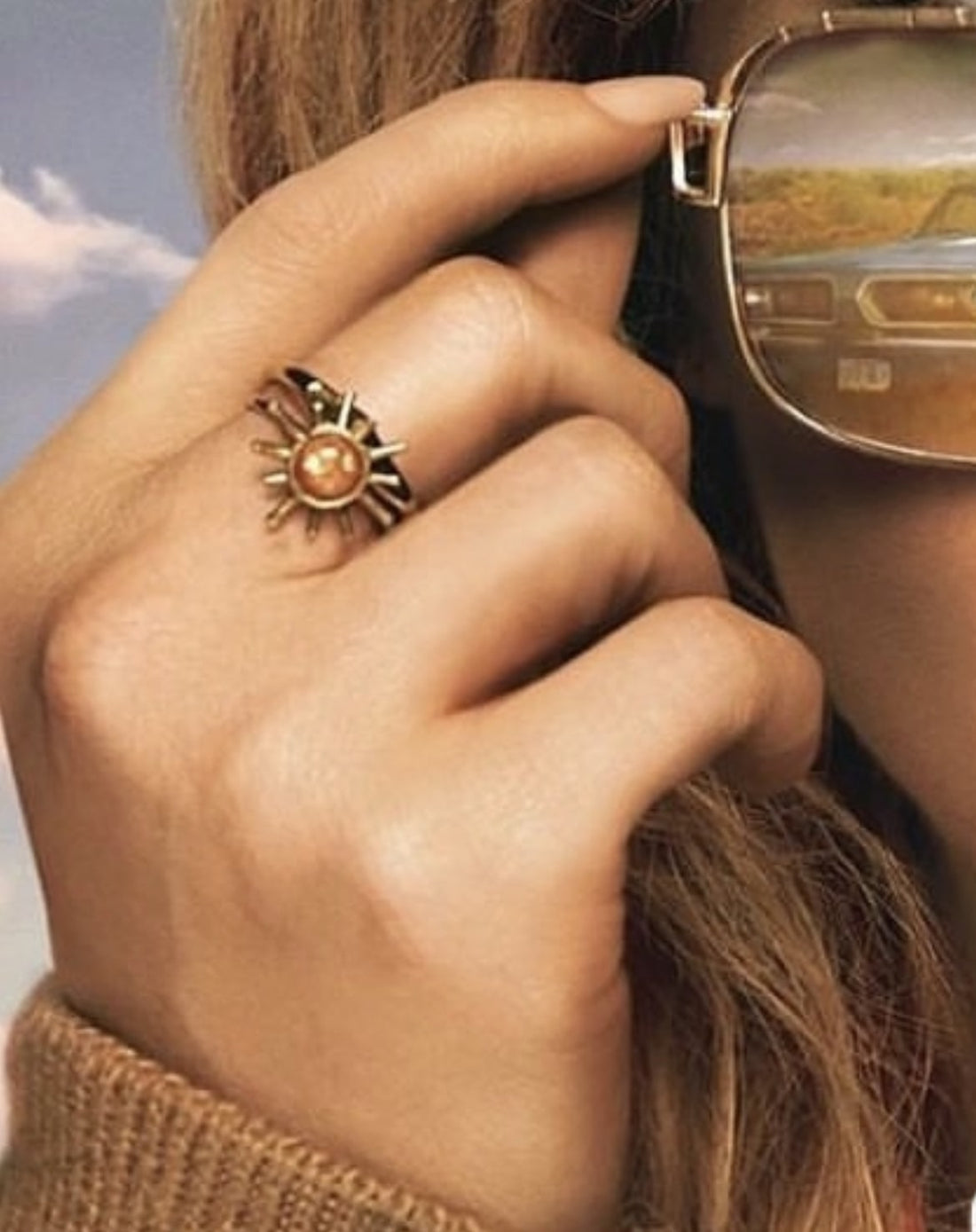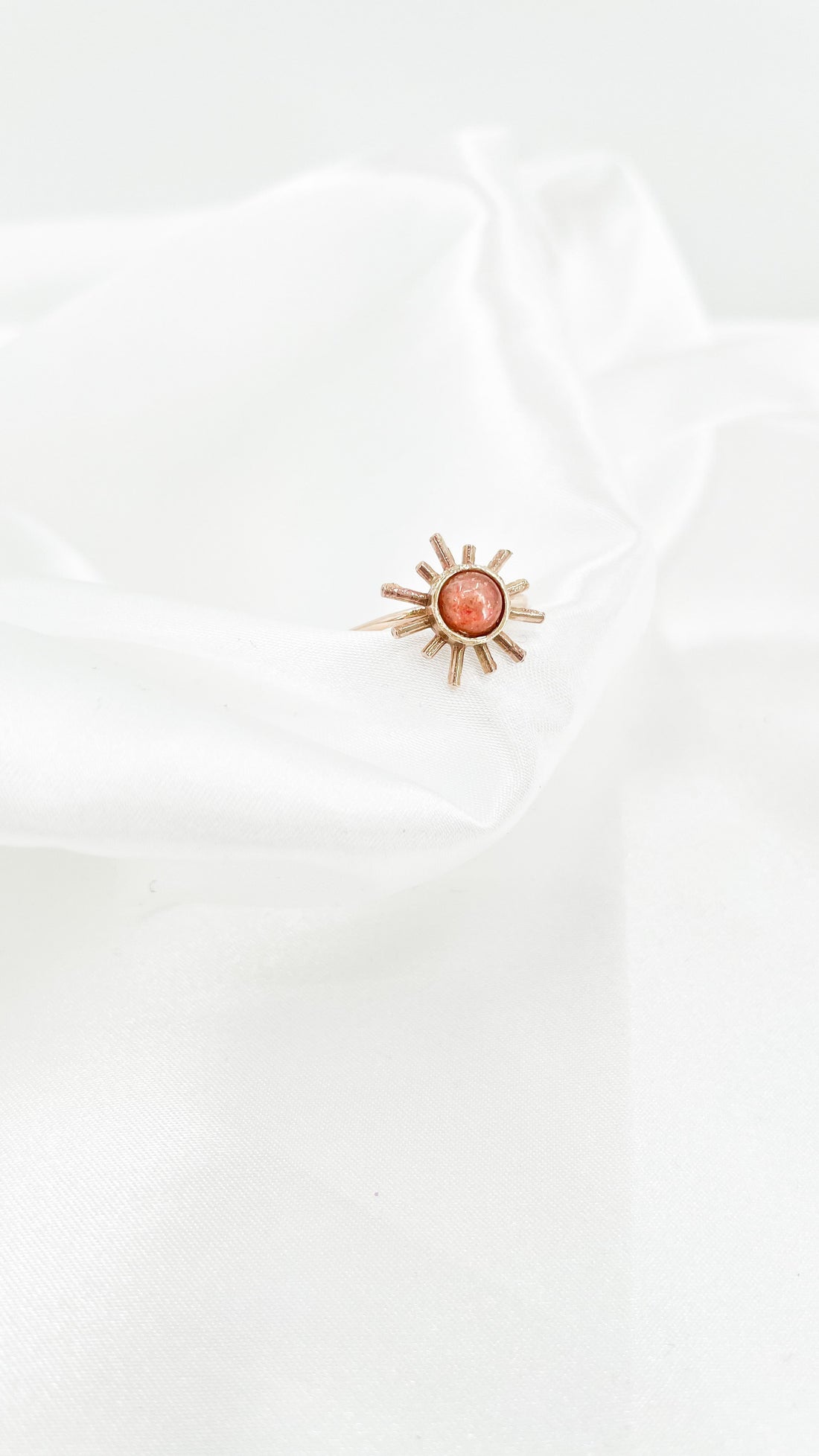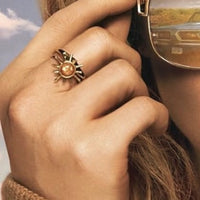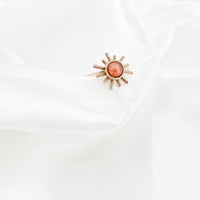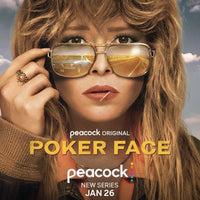 As seen on Natasha Lyonne for her new TV Show Poker Face!
Sunstone is full of bright, happy energy! It is very powerful in dispelling fears. It is a very energizing and cleansing stone. It is known to help decrease both stress and depression. Sunstone is said to bring good luck to the wearer. It also transforms negative energies into positive energies. Speaking of energies, it is said to bring the wearer physical energy and can help when feeling lethargic and tired. It is overall used for general health, as it's healing properties are abundant. It is especially good for stress related illnesses.
NOTE: We are 100% size inclusive. If you do not see your ring size listed, simply leave us your ring size in the comments when checking out!