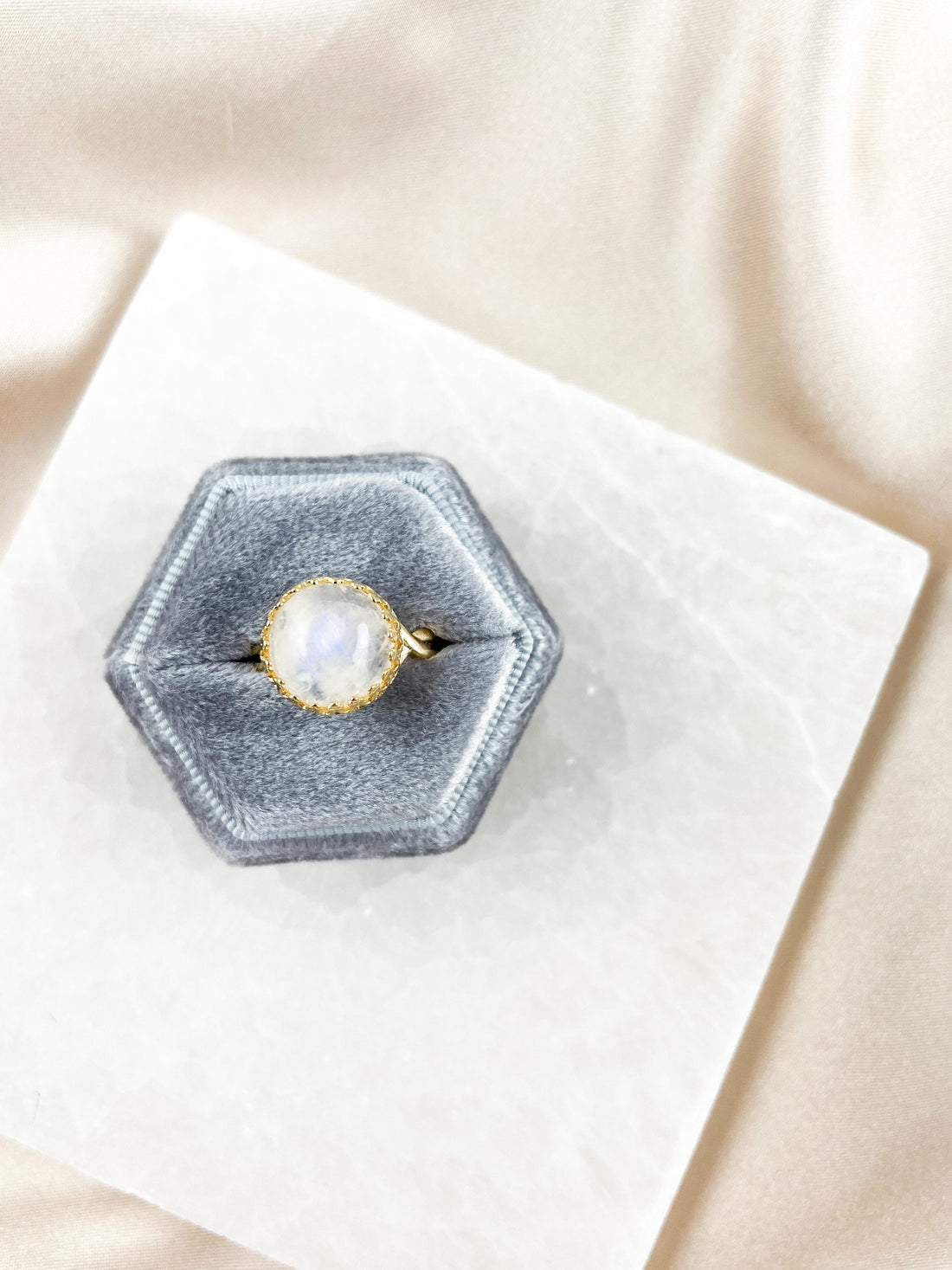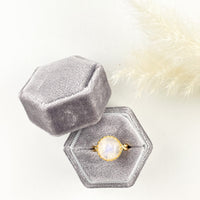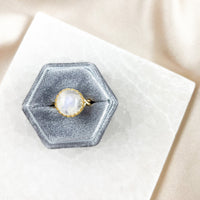 Moonstone Ring Adjustable
As seen on And Just Like That!
This Moonstone ring comes in your choice of silver or gold. It is 925 and non tarnishable, as well as hypoallergenic. This ring is adjustable and fits sizes 4.5 through 8 comfortably!
Moonstone is said in crystal healing to help calm responses and stress, and avoid overreaction. It brings hope, enhances feminine energies, sensitivity, intuition, and psychic abilities. It is also said to bring strong energies of abundance to one's life. Moonstone is a stone of protection, especially during childbirth, pregnancy, and travel at sea. It is a stone of calm and relief from emotional stress. It is also associated with love of all kinds.
It is a crystal known to help with fertility and pregnancy. Referred to as a "woman's healing stone", it helps balance hormones and female cycles.
Fun fact: In Hindu mythology, Moonstones are believed to be made of solidified moonbeams.
Please note: the stone itself is white, with blue glowing undertones.