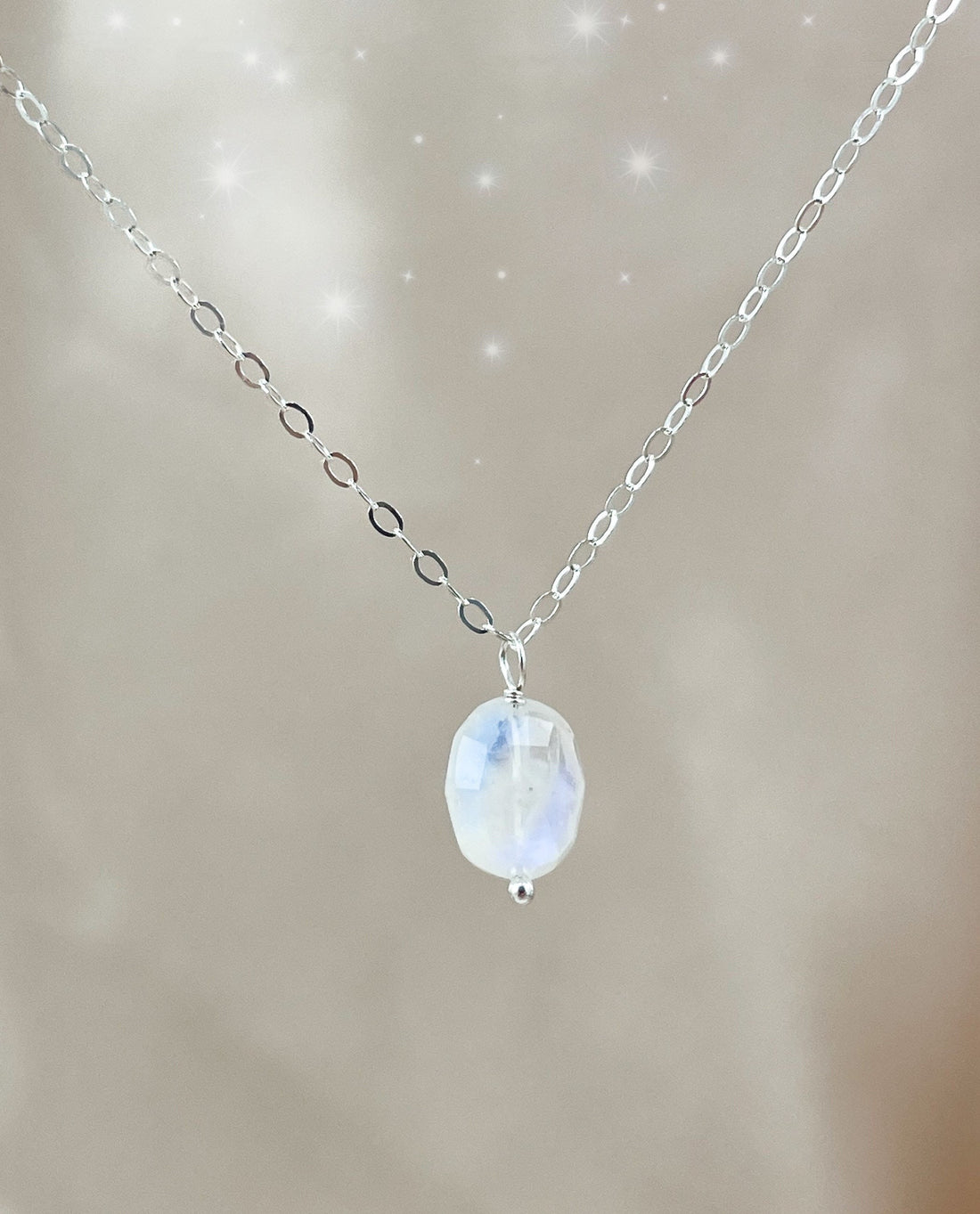 Moonstone Healing Necklace
Moonstone is said in crystal healing to help calm responses and stress, and avoid overreaction. It brings hope, enhances feminine energies, sensitivity, intuition, and psychic abilities. It is also said to bring strong energies of abundance to one's life. Moonstone is a stone of protection, especially during childbirth, pregnancy, and travel at sea. It is a stone of calm and relief from emotional stress. It is also associated with love of all kinds.
Please note this is a dainty piece of moonstone. Also note that each necklace shape will be different, as each moonstone piece is hand cut.