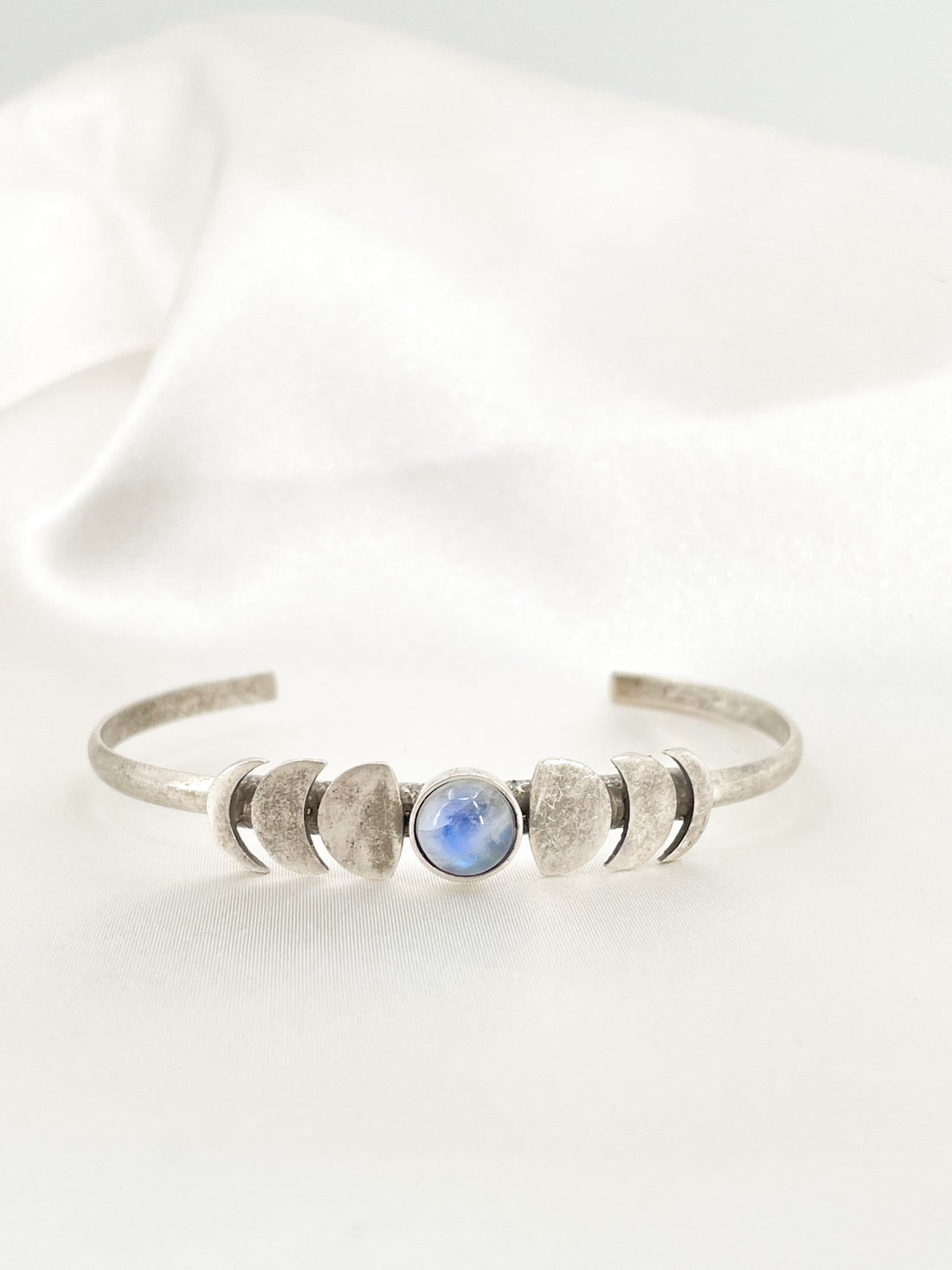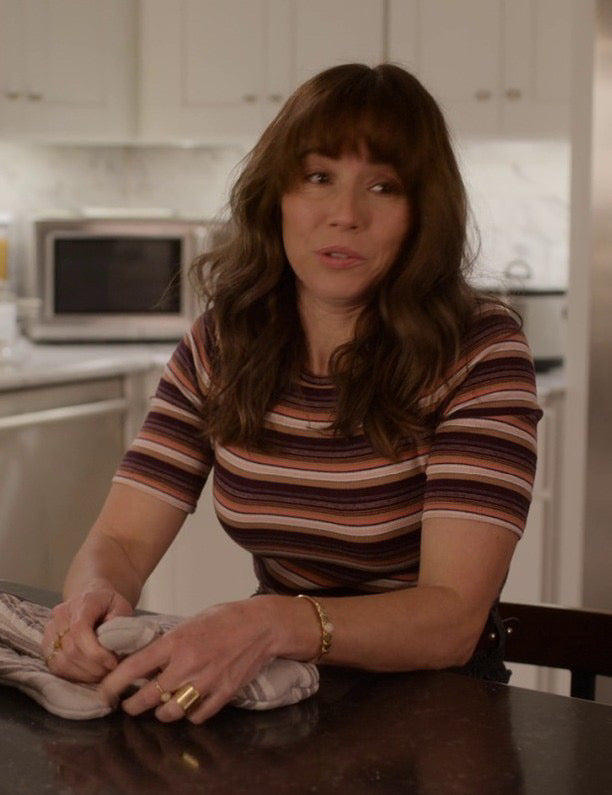 Moon Phases & Moonstone Cuff Bracelet
As seen on the Netflix show Dead To Me.
This bracelet comes in your choice of finish: either vintage silver plated or gold plated, with a AAA grade, super flashy 8mm moonstone in the center as our full moon. This bracelet is adjustable and fits wrists 6 in - 7.5 in comfortably.
This bracelet is hypoallergenic and lead free.
Please note that the bracelet is 100% adjustable, but is made with soft metal and can break if bent too hard or quickly. Please limit the amount of bending and adjusting you do.
Moonstone is said in crystal healing to help calm responses and stress, and avoid overreaction. It brings hope, enhances feminine energies, sensitivity, intuition, and psychic abilities. It is also said to bring strong energies of abundance to one's life. Moonstone is a stone of protection, especially during childbirth, pregnancy, and travel at sea. It is a stone of calm and relief from emotional stress. It is also associated with love of all kinds.
Chakra: Sacral
Healing Properties: Centering, Composure, Emotional Balance, Mood Swings, Positive Energy, Ancient Wisdom, Aura Balance, Clairvoyance, Connecting with High Realms, Expanding Consciousness, Increases Awareness, Intuition, Protection, Safe Travel, Yin Energy.
Issues & Ailments: Infertility, Pregnancy, PMS, Post-Partum Depression, Headaches, MS, Breast Health, Stomach, Water Retention.