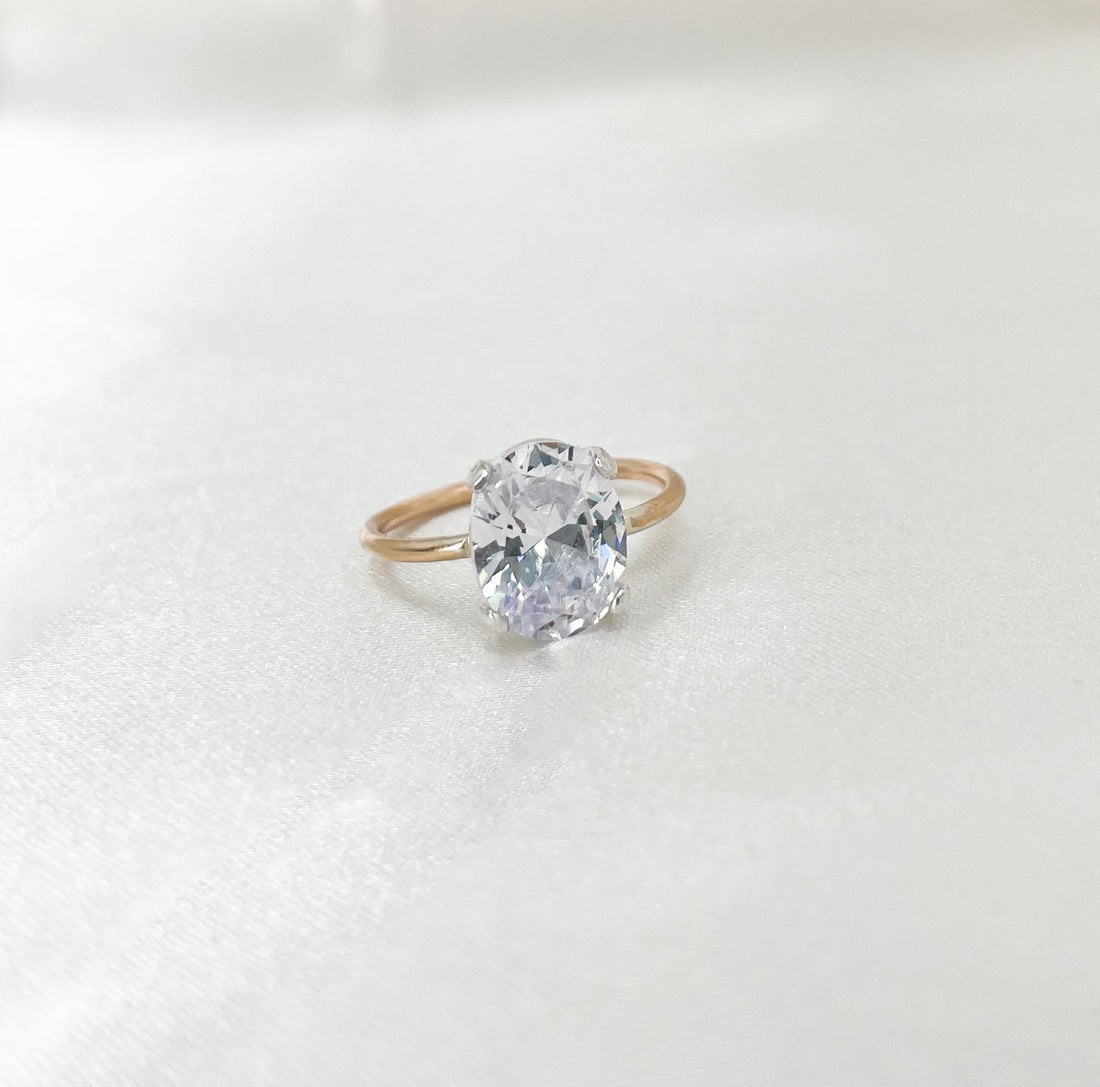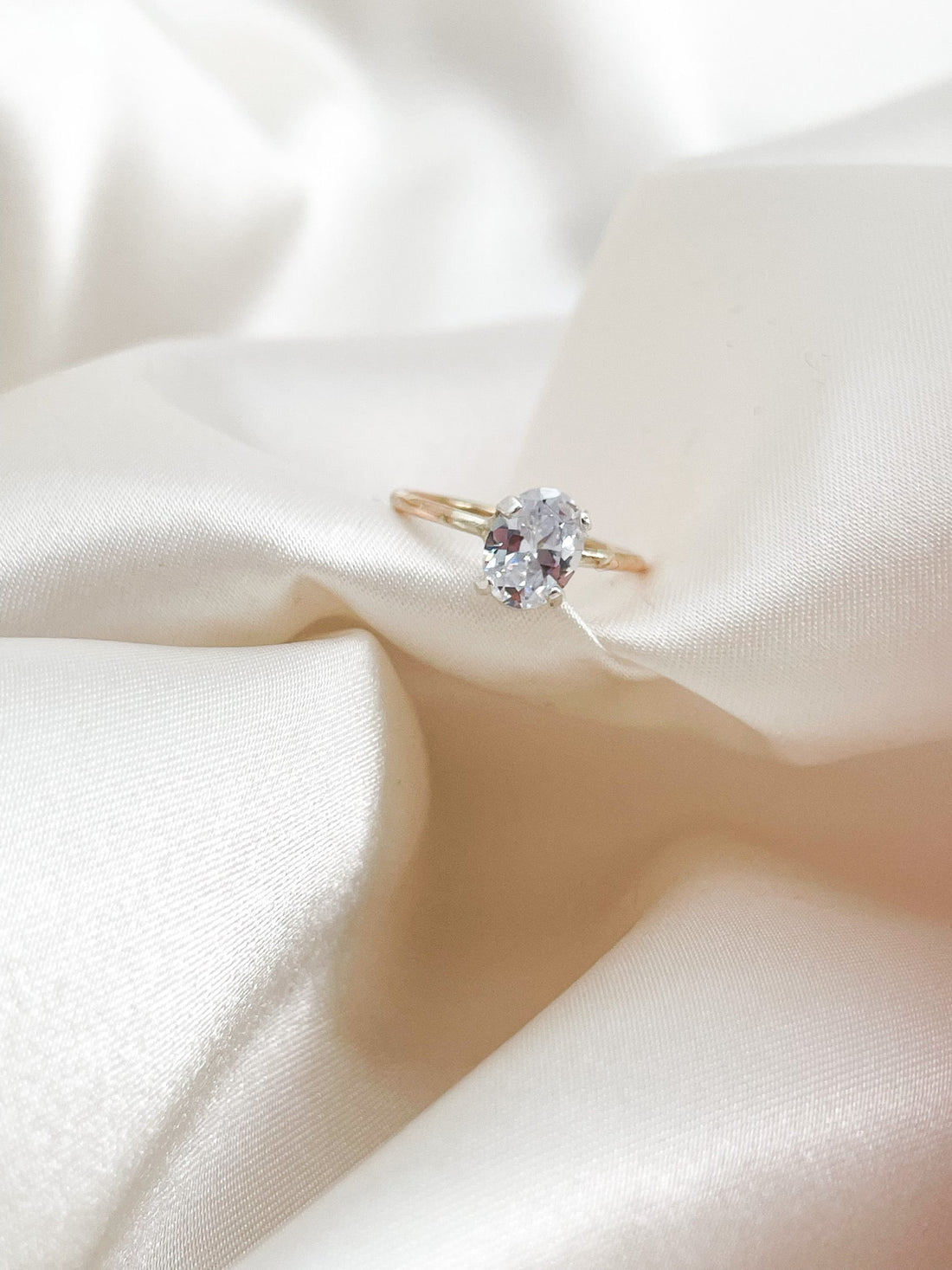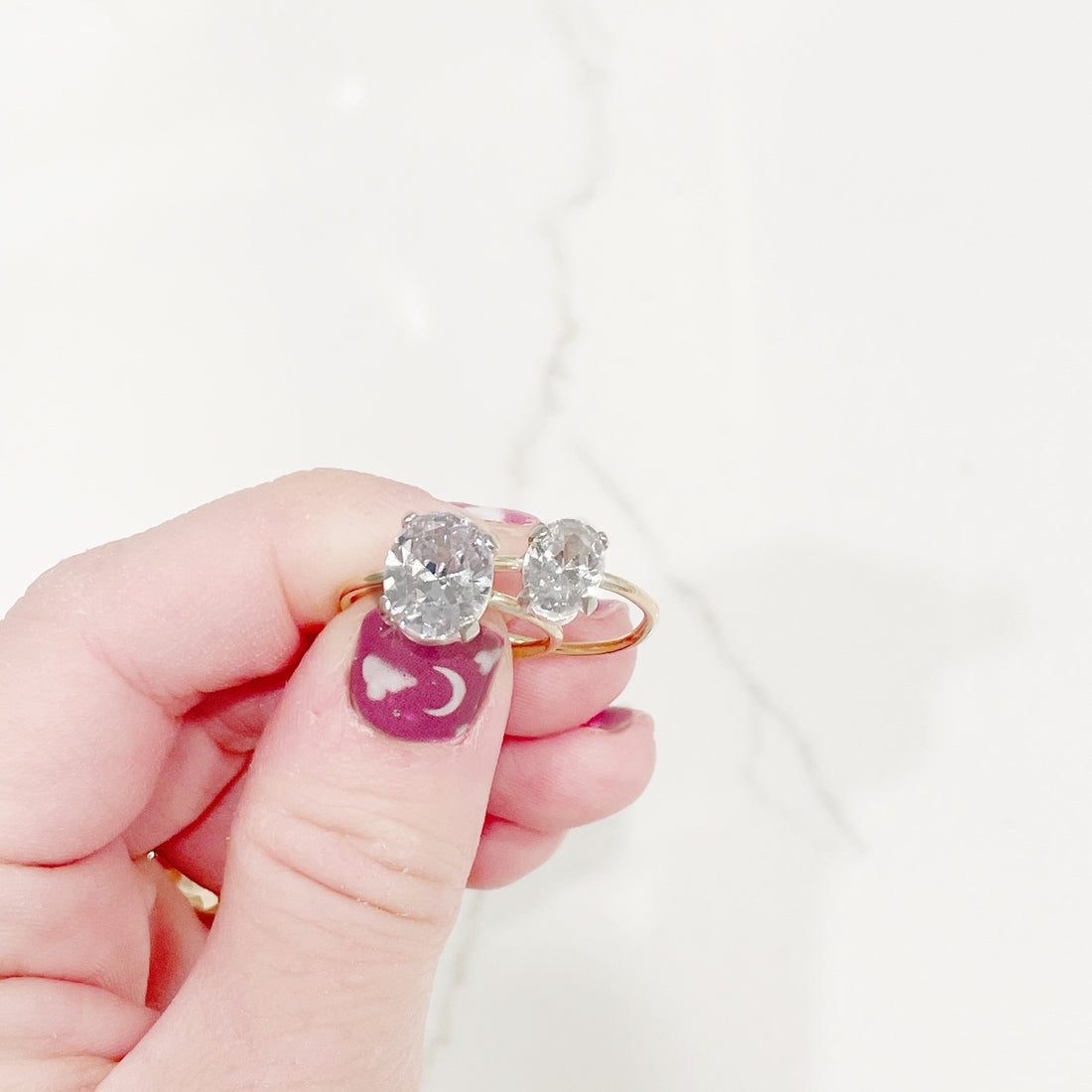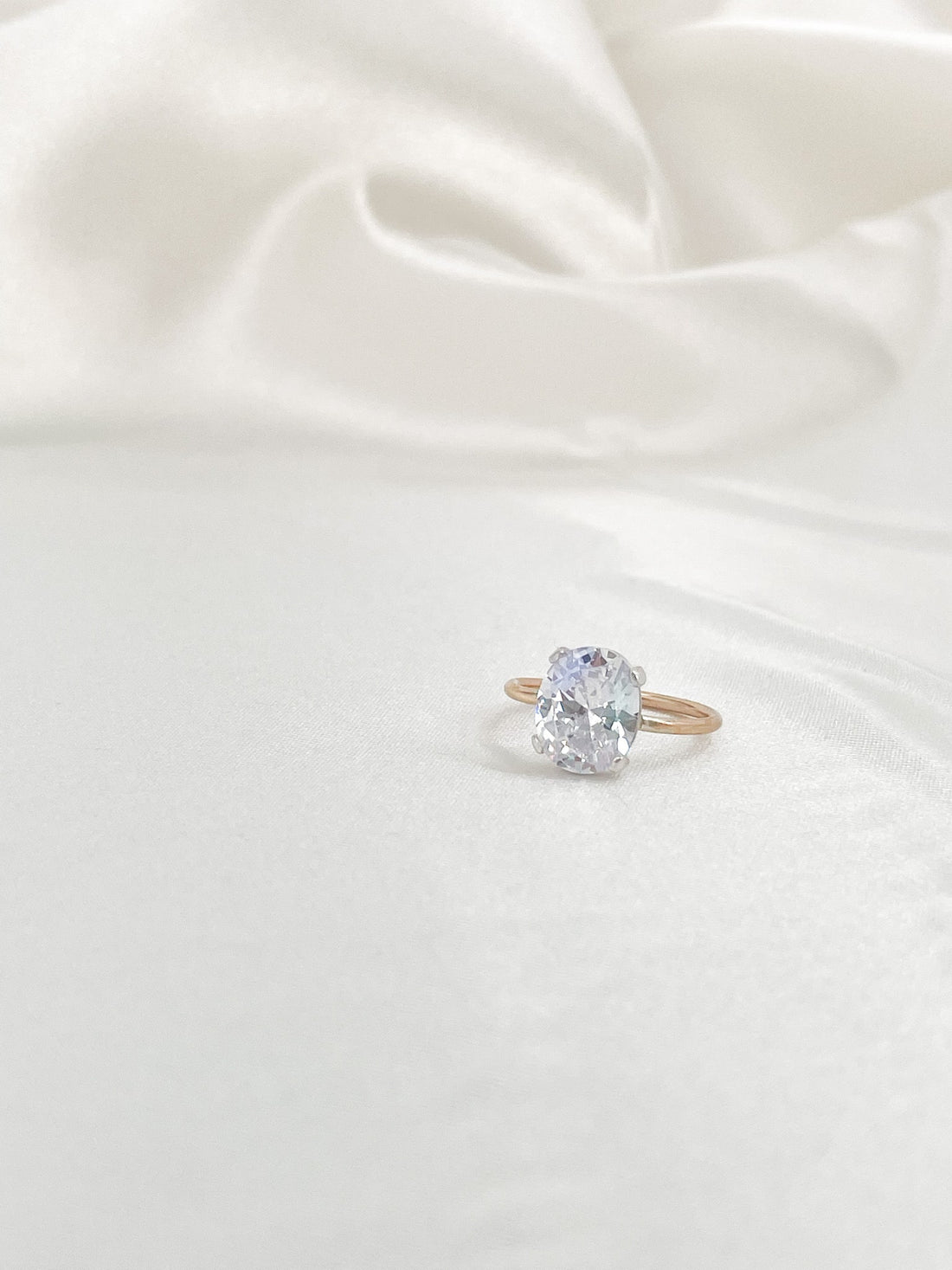 Our Aphrodite Rings are handmade, by me, from start to finish. Featuring a delicate band and a STUNNING, faceted CZ stone.
Aphrodite is the Goddess of love.. all love, including self love. She is full of confidence and that confidence makes her all powerful and beautiful, both on the inside and the outside. I made this ring with the hopes that the wearer will feel that burst of self love. That they will look at this ring every time they need a reminder that they are perfect exactly the way they are.. So buy this for yourself as a reminder that you are perfect.. or gift it to someone who special to show them how much you love them.
Important: There are two different sizes. The Mama Aphrodite (10x8mm stone) & Baby Aphrodite (8x6mm stone). Please see pictures for size comparison.
We are 100% size inclusive. Our website host only allows us a certain number of options, so if you do not see your size, simply write us a note with the size you want when checking out!