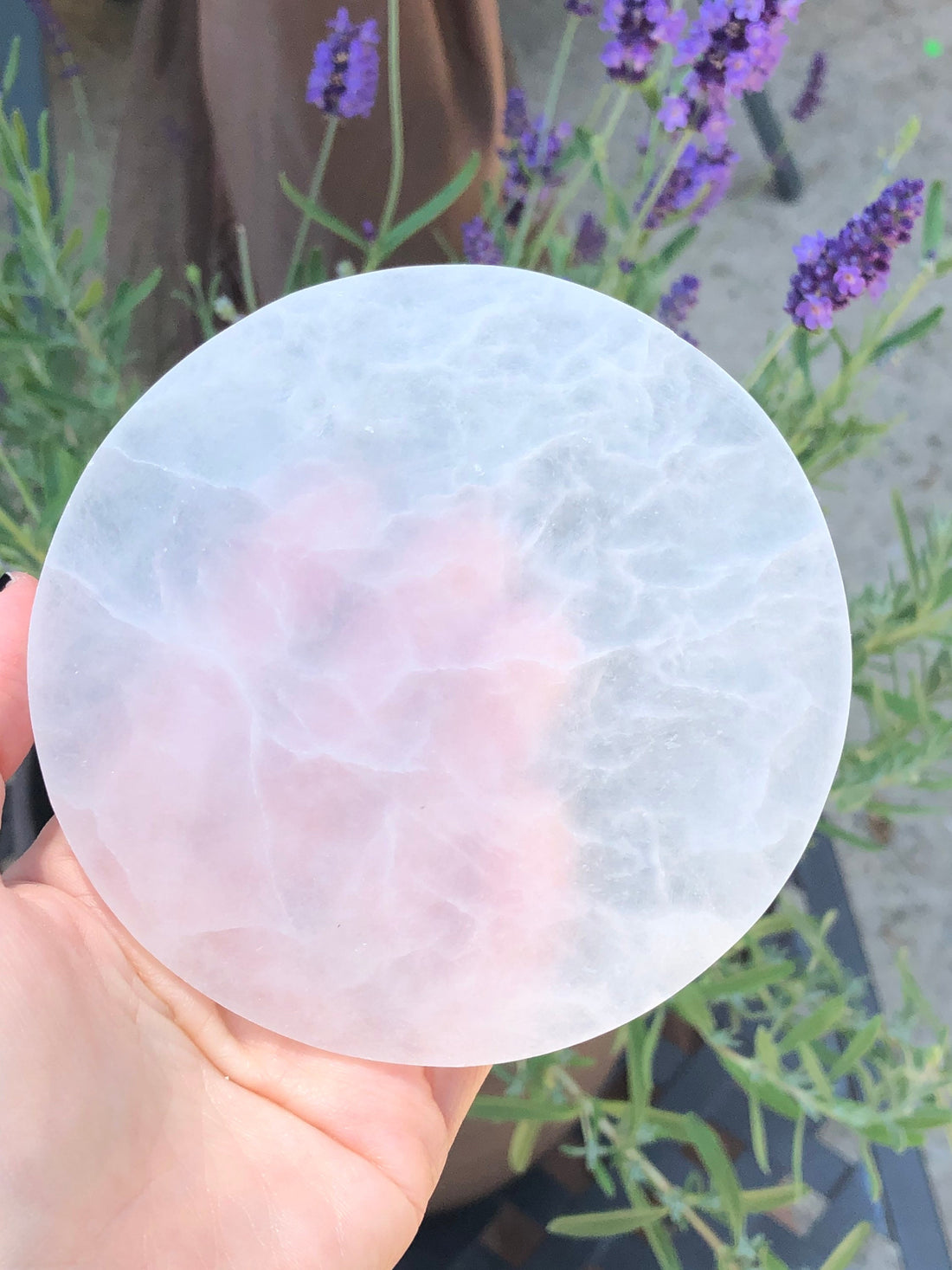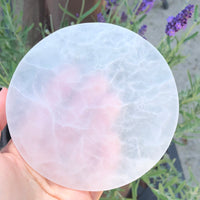 Round Selenite Charging Plate
This selenite charging plate is large enough to hold your jewelry when they need a recharge and cleanse! These are 10 CM, round.
Selenite is the easiest way to cleanse and recharge your crystal jewelry. All you have to do is set your pieces on a piece of selenite for a few minutes (I like to charge mine overnight) every couple of weeks!