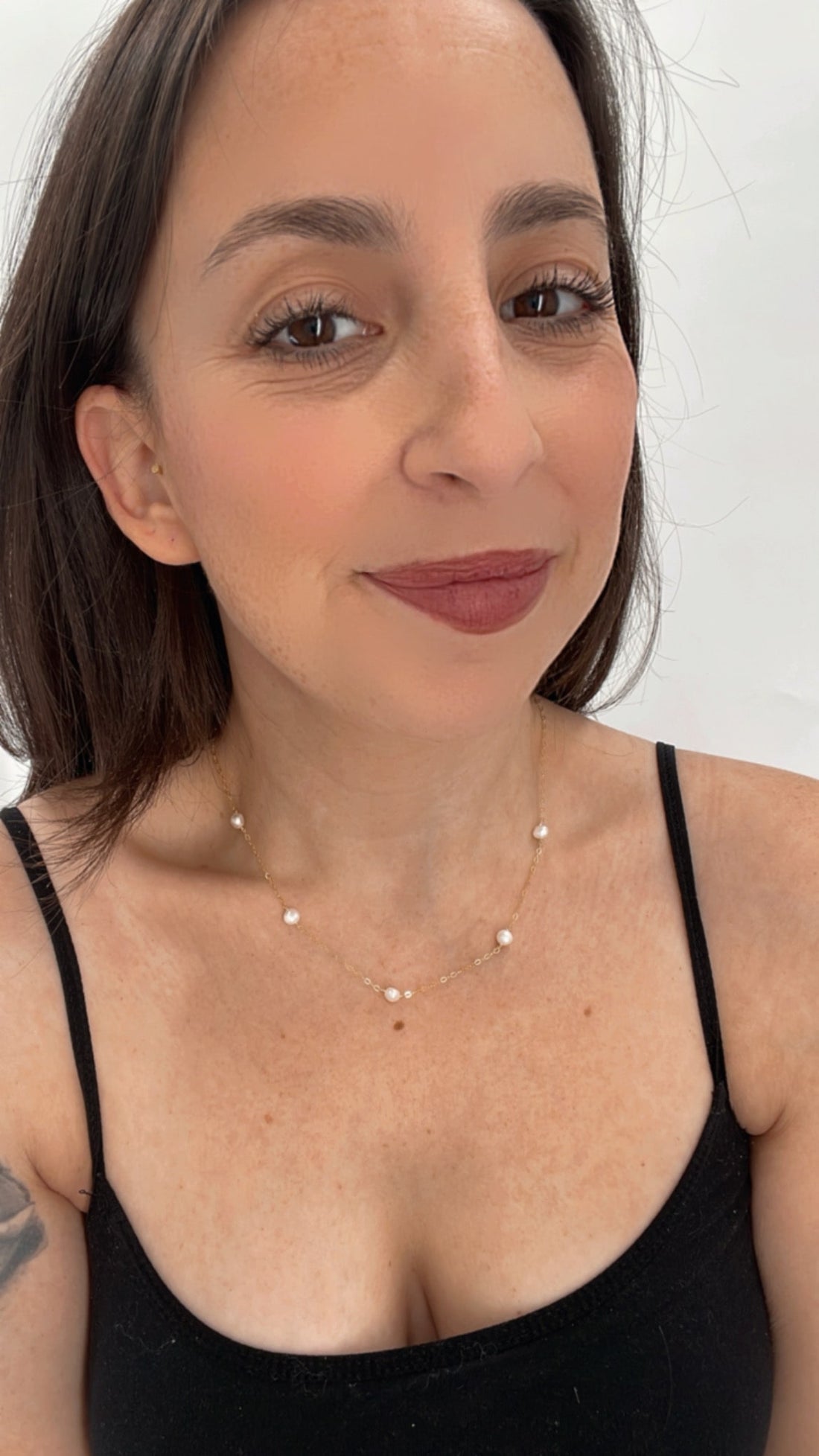 Classic and romantic, this Pearl Necklace is the perfect accessory to make you feel that little extra bit of beautiful!
Pearls symbolizes our own inner wisdom and strengthens our connection with the cosmos' divine energies. Pearls are an introspective gem, encouraging us to really discover our true selves and our true purpose here on Earth. Pearls are said to be protective talismans against unwanted energies.

Made with high grade Freshwater Pearls.
Wearing 16 inches in the photos.