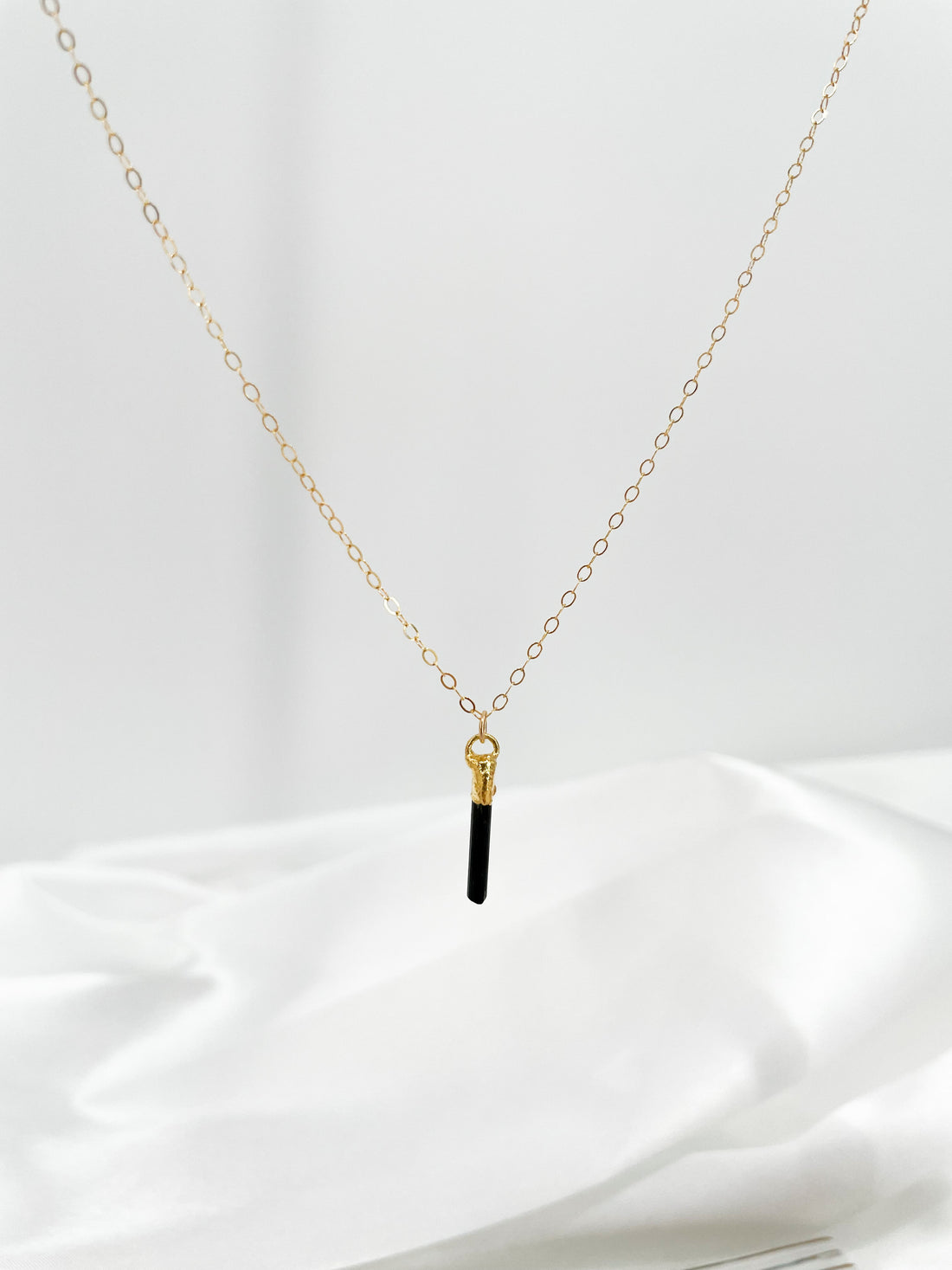 Guardian Dainty Black Tourmaline Necklace
This Dainty Black Tourmaline Necklace is an ideal choice for anyone looking for protection, stress relief, and mood enhancement. Crafted with a gold filled chain and a dainty black tourmaline pendant, this necklace helps to absorb negative energy and provide a safe, calming environment. With the unique ability to turn anxious vibrations into something positive, it promotes a healthy mood and reduces feelings of stress and anxiety. Choose from multiple chain lengths to find the perfect fit.
Please note that the pieces of tourmaline are thin and dainty and can vary in length.