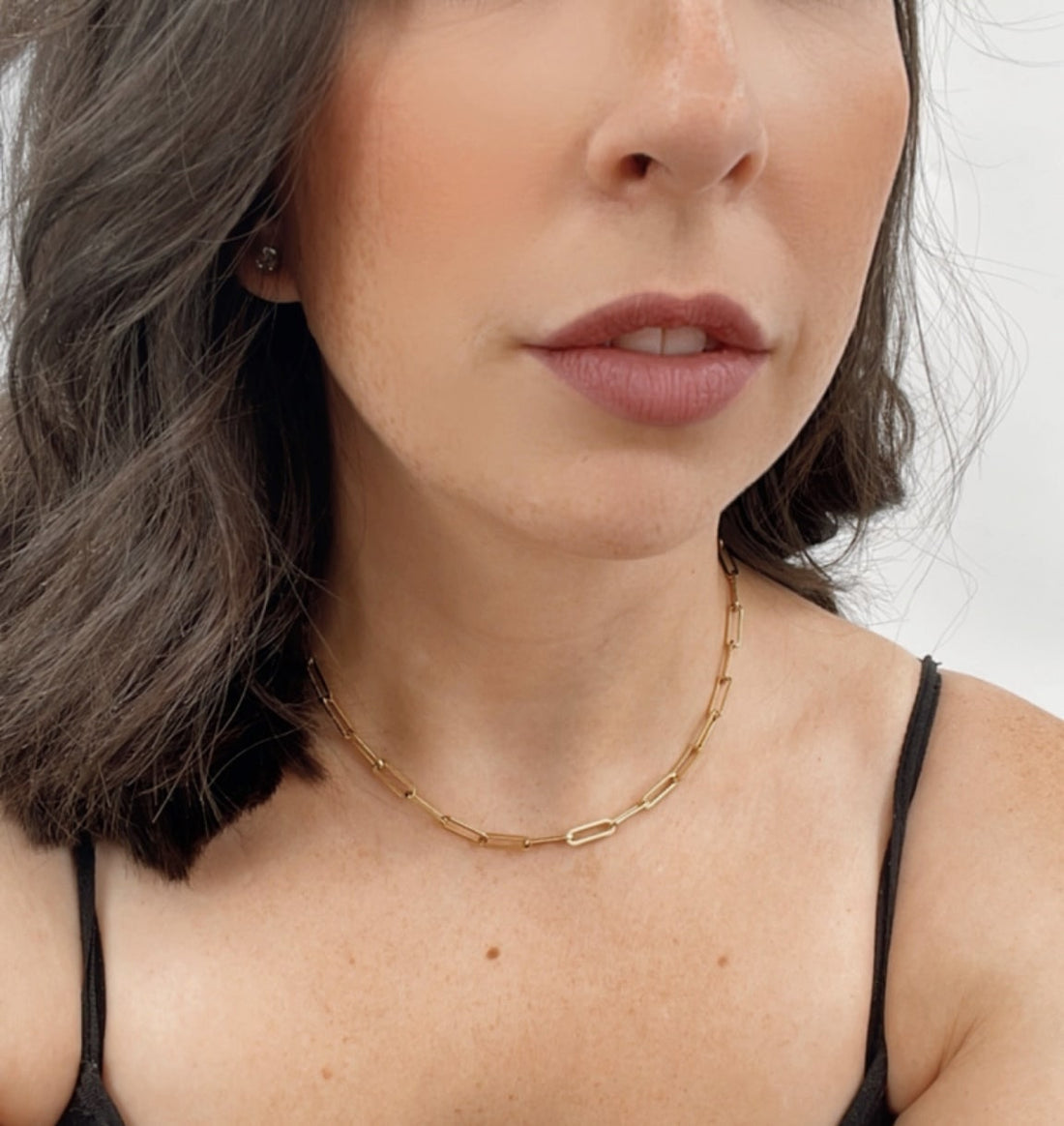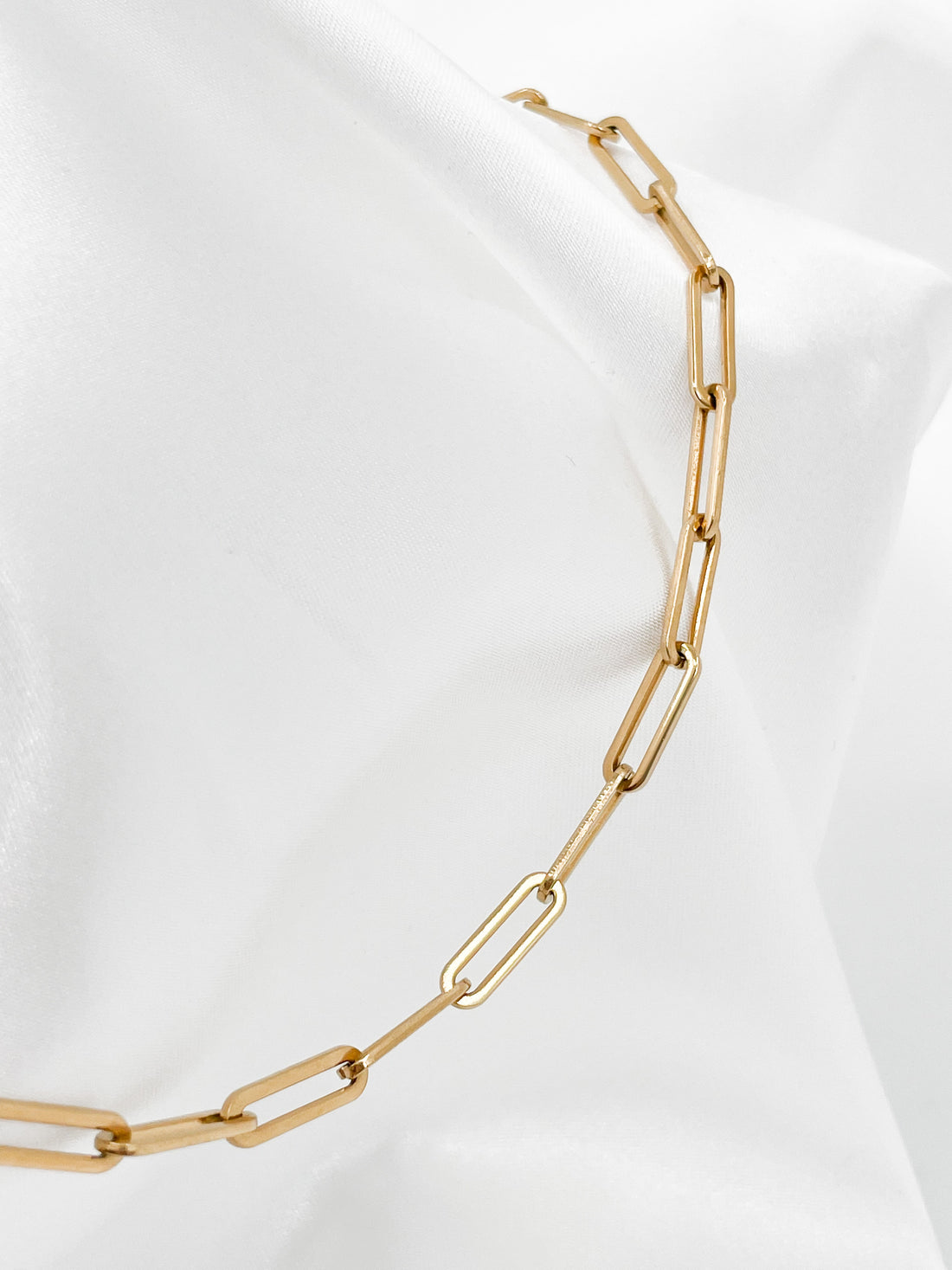 Our Holden Layering Chain is a thick paperclip chain that comes in a variety of lengths. It also comes in your choice of gold or silver.
This thick chain gives you a rock star look thats perfect for a night out or for everyday wear. Pair it with your favorite crystal healing necklace for the perfect look.
Each chain is made with jewelry grade stainless steel and thick gold or sterling plating. They are 100% hypoallergenic and tarnish proof.